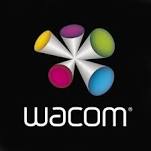 Dubai, UAE. – Aug. 16, 2015 – Fredrik Torstensson recently joined Wacom to oversee Worldwide Sales and business partner relationships.  He is charged with accelerating growth across both developed and emerging markets, expanding the global sales organization, strengthening strategic partnerships with customers and resellers and helping facilitate faster sell-through at points of sale.
Torstensson brings over 20 years of experience in executive management within the consumer electronics, wireless, e-commerce and Enterprise/B2B industry.  "Fredrik is a strong addition to our executive leadership team, and he joins at a critical point in our company's transformation and expansion," Jeff Mandell, Executive Vice President at Wacom points out. The global sales specialist Torstensson brings a wealth of industry experience and proven track record of driving rapid revenue growth, executing strategies worldwide and building high-performing sales organizations.
Prior to joining Wacom, Torstensson was Executive Vice President of Global Sales at Otterbox, the world leader in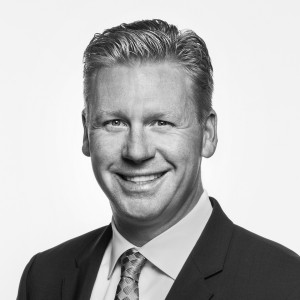 protective cases for mobile devices. Before that, he led Global Sales at LifeProof which was acquired by Otterbox. Before joining LifeProof he held various Senior Sales and Business Development positions with leading companies like Comarco Wireless, Kyocera Wireless and Ericsson North America's Consumer Products Division.
"Fredrik's proven track record, vision and expertise are uniquely suited to accelerate our engagement with customers as well as to identify new strategic partnerships and markets for our technology," Mandell continued. "We're confident that he will contribute greatly to the continued growth of Wacom."
About Wacom
Founded in Japan in 1983, Wacom (6727:Tokyo) is a global company with offices supporting marketing and distribution in over 150 countries. For more than 30 years, Wacom has worked with the most creative people and organizations to inspire and equip them to make the world a more creative place. Wacom's products have been used by loyal customers to create some of the most exciting digital art, films, special effects, fashions and product designs. They have also played a significant role in making technology accessible in a natural and intuitive way through pen tablets, creative and mobile pen displays, digital interface solutions, stylus products as well as eDocument solutions. These all make it possible for everyone to express their creativity in digital media, whether artists, business executives or people enjoying everyday creativity.
Wacom's interface technologies are also offered as OEM solutions to leading manufacturers with Wacom feel IT technologies integrated into the PC, tablet and smartphone products of many strategic partners around the world.