Vodafone customers purchasing the newly launched Nokia smartphones Nokia 6, Nokia 5, and Nokia 3 can enjoy 4GB/9GB of 4G or 3G Data for every 1GB Data recharged/activated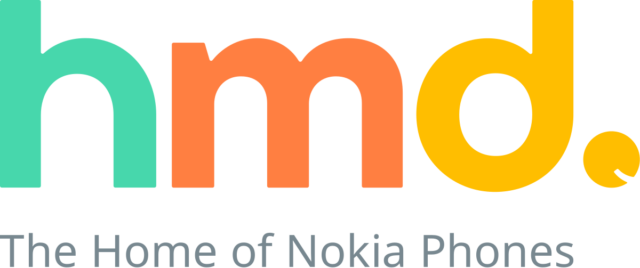 New Delhi, June 28, 2017: Vodafone India, one of India's leading telecommunications service providers, partners with HMD Global for their newly launched Nokia Android smartphones. Vodafone invites all customers buying the recently launched range of smartphones – Nokia 6, Nokia 5, and Nokia 3 to experience its Data strong network with its exciting offers.
All Nokia smartphone users can avail the offer of additional 4G or 3G Data. Customers buying Nokia 5 and Nokia 3 smartphones will enjoy 5GB data (4GB additional data) on a purchase of 1GB Data for 3 months (or 3 recharges, whichever comes first) for just Rs. 142*. In addition, all customers buying Nokia 6 smartphones (available exclusively on Amazon) will enjoy 10 GB data (9GB additional data) on purchase of 1GB Data for 3 months, at just Rs. 251**.
Vodafone post-paid customers can also avail a total of 5GB/10GB of 4G or 3G data per month for 3 consecutive billing cycles if they have a minimum of 1GB pack activated on their monthly rental plan.
Announcing this initiative, Sandeep Kataria, Chief Commercial Officer, Vodafone India said, "We are delighted to partner with HMD Global to roll out this exciting offer that enables our customers to get the most out of their new Nokia smartphones. Customers can use the higher quantum of data on Vodafone SuperNet™, our Data Strong Network™ to access the internet, make video calls, upload albums and even download heavy files wherever they are. Additionally, they can enjoy a large library of videos, movies, and music on Vodafone Play, single window to the world of entertainment, with 150+ Live TV channels, over 14,000 movies, TV show titles and a wide range of all genres of music. These offers will further enable our customers to remain confidently connected and enjoy a worry free Vodafone SuperNetTM4G experience on our best network ever."
Commenting on the partnership, Ajey Mehta, Vice President India, HMD Global, said, "We are delighted to be partnering with one of India's leading telecom operators. This partnership showcases our commitment to provide the best possible experience to our Nokia smartphone consumers who are Vodafone subscribers. Our commitment to providing our customers a rich, engaging and immersive experience extends across our smartphone range and will come to life when combined with Vodafone's seamless data connectivity across the country."
The offer is valid across all circles, wherein customers in Vodafone's ICR circles (AP& Telangana, MP&CG, Bihar & Jharkhand, HP, and J&K) will get the data at 2G speeds.
*Prices vary according to circles
** Prices vary according to circles
About Vodafone India
Vodafone India is a 100% fully owned subsidiary of the Vodafone Group Plc. with operations across the country serving ~209 million customers (over 114 million in rural areas). Commencing operations in 2007, Vodafone is today India's largest foreign direct investor, with a robust, award winning business and committed for the long term. Vodafone Business Services serves the needs of enterprises and government by providing total telecommunications (Voice and Data) solutions across mobility and wireline platforms. Our mobile wallet, M-Pesa is a unique and innovative money transfer service from Vodafone that fosters financial inclusion.
Committed to optimizing the near ubiquitous reach of mobile telephony to address national developmental priorities, the Vodafone Foundation partners is actively engaged in community development initiatives especially in the domains of m-Women, m-Agriculture, m-Education and Disaster Relief. Building on its global experience and expertise, an outreach across India and offering a comprehensive portfolio of technologies- 2G, 3G & 4G, Vodafone is uniquely positioned to actualize the vision of Digital India
Globally, Vodafone is one of the world's largest telecommunications companies and provides a range of services including voice, messaging, data and fixed communications. Vodafone has mobile operations in 26 countries, partners with mobile networks in 57 more, and has fixed broadband operations in 17 markets. As of 31st March 2017, Vodafone had 516 million mobile customers and 18 million fixed broadband customers. For more information, please visit: www.vodafone.com.
About HMD Global
Headquartered in Espoo, Finland, HMD Global Oy is the new home of Nokia phones and tablets. HMD designs and markets a range of smartphones and feature phones targeted at a range of consumers and price points. With a commitment to innovation and quality, HMD is the proud exclusive licensee of the Nokia brand for mobile phones and tablets. Nokia is a registered trademark of Nokia Corporation. For further information, see www.hmdglobal.com