#BeSuper and #HakkeBakke generate over 94 ,000 conversations on Twitter
Vodafone SuperFan contest receives over 1.3 million entries
Over 70,000 people click pictures with the  ZooZoo for Vodafone SuperAlbum (vodafonesuperalbum.com)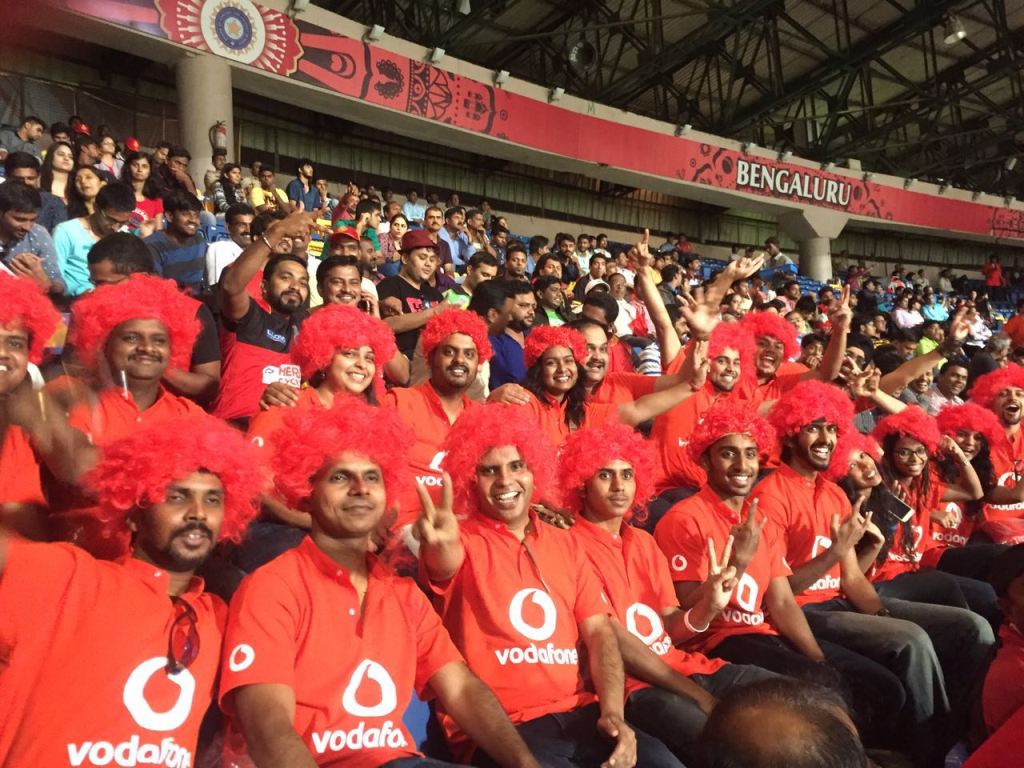 Mumbai June 6, 2016: The recently concluded Vivo IPL 2016 offered another reason to believe that Vodafone and the Indian Premier League have created a special bond with sports lovers and consumers alike. Vivo IPL 2016 was the most sought after property by fans and advertisers alike, be it on-ground or online. The 9th season of IPL yielded record growth in social media users and interactions on various platforms. Customers and cricket lovers responded to Vodafone's 'Be Super' Campaign with overwhelming enthusiasm, making Vodafone one of the most engaging brands during Vivo IPL 2016.
With Vodafone SuperFan, Vodafone FanArmy, Vodafone SuperAlbum and Vodafone SuperCheer, Vodafone customers got a chance to watch the match live at the stadium, meet their favourite  cricket stars, get pictures clicked with Zoozoos and much more.
Vodafone drove its maximum engagement during this season; be it on-ground or online. Vodafone partnered with Twitter for the first time to launch ZooZoo in emoji avatar, our first time launching a corporate emoji. The 'Be Super' campaign drove high engagement across social media platforms. #BeSuper and #HakkeBakke hashtags generated over 94,000 conversations on Twitter. Vodafone's specially created cheer slogan HakkeBakke saw 2.4 million video views and generated 200 user videos on Dubsmash. Vodafone SuperFan contest received more than 1.3 million entries while the television commercial got 5 million online views. The much loved ZooZoo was also back in action with over 70,000 people clicking pictures for the Vodafone SuperAlbum, in an attempt to set a Guinness World Record (record verification ongoing). Customers can download their photos from www.vodafonesuperalbum.com and share it on their respective social media platforms.
Speaking about the huge consumer engagement generated Siddharth Banerjee, National Head, Brand and Consumer Insights, Vodafone India, said, "The #BeSuper campaign was conceived to promote our Vodafone SuperNet proposition and provide 'Super' experiences to our customers. We are extremely delighted with the customer response and engagement during the Vivo IPL 2016. While the engagement ratio was high on digital media, on-ground initiatives like Vodafone SuperFan contest garnered phenomenal interest amongst customers. We are happy to believe that this has been our BEST activation yet in this cricket season, and the consumer feedback on this has been incredibly positive and heartwarming."
About Vodafone India
Vodafone India is a 100% fully owned subsidiary of the Vodafone Group Plc. with operations across the country serving ~198 million customers (over 107 million in rural areas). Commencing operations in India in 2007, Vodafone is today a robust, award winning business and committed for the long term. Vodafone Business Services serves the needs of enterprises and government by providing total telecommunications (Voice and Data) solutions across mobility and wireline platforms. Our mobile wallet, M-Pesa is a unique and innovative money transfer service from Vodafone that fosters financial inclusion.
Committed to optimizing the near ubiquitous reach of mobile telephony to address national developmental priorities, Vodafone is actively engaged in community development via its CSR and Sustainability initiatives especially in the domains of m-Women, m-Agriculture, m-Education and Disaster Relief. Building on its global experience and expertise, an outreach across India and offering a comprehensive portfolio of technologies- 2G, 3G & 4G, Vodafone is uniquely positioned to actualize the vision of Digital India.
Globally, Vodafone is one of the world's largest telecommunications companies and provides a range of services including voice, messaging, data and fixed communications. Vodafone has mobile operations in 26 countries, partners with mobile networks in 57 more, and has fixed broadband operations in 17 markets. As of 31st March 2016, Vodafone had 462.3 million mobile customers and 13.4 million fixed broadband customers. For more information, please visit: www.vodafone.com.
Follow us on twitter @Vodafone IN_News and visit www.vodafone.in