Abu Dhabi, September 12, 2015 – In its steadfast commitment to expand its service portfolio amidst the increasing customer requirements in the oil and gas industry, TÜV Rheinland continues to develop new methods of inspection and testing to maximize customer value. Its latest move to acquire Pulsed Eddy-Current (PEC) technology from Shell Global Solutions earlier this year fully demonstrates its active efforts in this regard. The deal with Shell Global Solutions was finalized on April 30, 2015 in the Netherlands and the USA. As of today, PEC is available throughout the global network of TÜV Rheinland.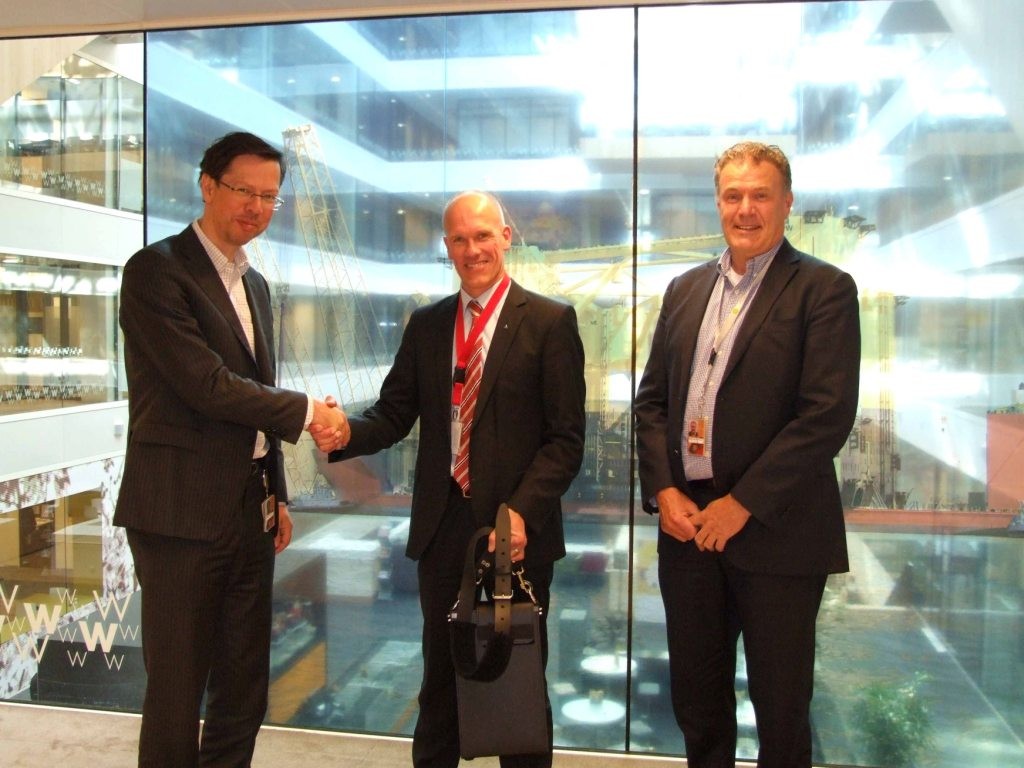 TÜV Rheinland's local subsidiaries in the UAE, Saudi Arabia and Egypt offer PEC to the Middle East's oil and gas industry, especially to companies searching for advanced non-destructive testing techniques and inspections through insulations. One of the many benefits of PEC is early detection of corrosion in hard-to-reach areas, including surface casings and conductors of offshore wells, and high temperature environments. The service is available globally, including all countries in the GCC region.
The common problem of a wide range of insulated and coated equipment, including pipes, vessels, columns, heat exchanger shells and storage tanks, among others, is their corrosion under insulation, which, if undetected, can lead to significant damages and fatal accidents. "Compared with testing with ultrasound, PEC requires no direct contact with the object to be tested. Measurements can be done through any material not conducting electricity, including coatings, insulations, weather sheeting and even corrosion products. This reduces inspection costs and can be done without interrupting production process," said Fred Gabriels, Managing Director of TÜV Rheinland Sonovation.
TÜV Rheinland has been active in the Middle East's oil and gas industry, offering a broad range of services including third party inspections, in-service plant inspections and safety and risk assessments and certifications. "With more than 10 locations in the Middle East and hundreds of accomplished projects, TÜV Rheinland has attained a strong grip on the local market and aims to further expand its service to markets like Bahrain, Kuwait, Oman and Iraq," said Hassan Fahim, General Manager Industrial Services at TÜV Rheinland Middle East.
TÜV Rheinland will participate at the upcoming Middle East Non-Destructive Testing Conference and Exhibition on September 13-16 in Bahrain where PEC will be introduced in detail to cover all technical aspects of specific applications.