A new publication explores the West's fascination with India and Indian culture from the 1800s to the present day
In 1808, the publication of Friedrich Schlegel's book On the Language and Wisdom of the Indians inaugurated a new era of Western obsession with the country and culture of India. Notable western artists, psychologists, theologians and writers — from Herman Hesse to Carl Jung and from Gustave Moreau to the Beatles — were seduced by the idea of India and its traditions, religions, landscape, culture and art.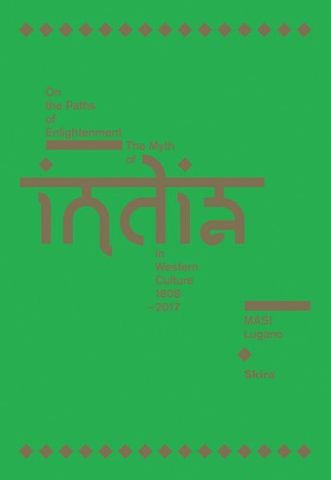 Now, a new book from Skira Editore covers some two hundred years of Western fascination with India. With more than 600 colour illustrations and contributions from authors with backgrounds in art, literature, music, religion and psychology, The Myth of India in Western Culture offers a unique and evocative exploration of two centuries of Western culture captivated by an intense curiosity for India, its culture, and its civilisation.
About the Editor Elio Schenini is the conservator-curator of MASI Museo d'arte della Svizzera italiana.
Publication: March 2018
Length: 640 pages
Size: 17 x 24 cm
Illustrations: 600 colour
Binding: Hardcover
Price: £ 58.00
ISBN: 978-88-572- 3666-7
1