New Delhi, March 26, 2018:
Debunking the myths of purchase decisions and preferences of sharing data with insurance companies, a research survey from LexisNexis Risk Solutions sheds light on how consumers view health insurance. Nearly 7 in 10 respondents stated that they would be open to omitting/misreporting information, such as income, marital status, gender, age, family medical history, employment status, and health claims history, while completing their health insurance application forms. The reasoning provided for this was varied, as respondents shared their concerns around the way information may be used, perceptions that the insurer may not use the information in the decision process, fears of having to go through further medical tests, and worries about premium increases.
LexisNexis Risk Solutions, a leading provider of data and analytics solutions to insurance providers globally, partnered with KS&R, a global market research firm, to conduct a study in late 2017 to gain insights into consumer purchase behavior and awareness levels of health insurance.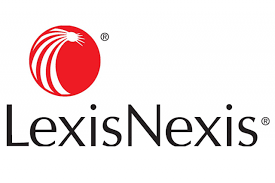 In order to gain insights into the application process, respondents were asked for their perception of health insurance application forms. Less than half (47%) of the respondents perceive the application form to be easy to complete, and an even fewer number of respondents (39%) believe that the forms ask for the right amount of information. When asked to rate the ease of purchasing their current policy, only 5 in 10 respondents stated that it was 'very easy'.
The rationale to omitting information on income, marital status, gender, age, family medical history, employment status and health claims history is that that respondents believe their personal information could be used in other ways that could negatively impact the customer (35%), is just a formality that insurers collect and do not use it in their decision process (34%), and that they might be required to undergo further medical tests (30%).  The younger population (25 to 34 year olds) are somewhat more concerned than other age groups that they would have to undergo further tests or their premium could be higher if they were completely honest.
What may be more alarming to health insurance companies in the country is the research finding that nearly 7 in 10 consumers would find it acceptable to consciously omit or incorrectly report information during claims submission. Policyholders are largely open to omitting/misreporting information during claims submission and have likely incorrectly reported information in the past year. This was evident as 9 out of 10 younger respondents (between the ages of 25-44 year olds) stated that they felt it acceptable to misstate information while filing a claim. Eight out of 10 have likely reported incorrect information regarding test/treatments and their medical condition in the past 12 months. Younger policyholders (respondents between the ages of 25-44 years) are more likely to omit/misrepresent information such as reason for the tests/treatments, one's medical condition, costs and types of tests/treatments.
52% of the respondents stated that they were concerned of how their personal information may be used in other ways that could negatively impact them, while 48% felt that their claim could be denied if certain information was included/correctly reported. 47% also stated that they believed that they omit information when they believe that they would be required to undergo further medical tests.
Speaking about the research, Shivakumar Shankar, Managing Director, LexisNexis Risk Solutions India said, "Health insurance is one of the basic necessities in every Indian's financial portfolio. Insurers that come up with a proper understanding of the needs and requirements of their customers will be the leaders. This research sheds light on the fact that there is a trust gap. Expectations can be fulfilled by building trust through continuous engagement in understanding the customer better, which of course, is not an overnight process.
"The statistics reveal that insurance providers must take additional steps to engage more effectively with their policyholders during the purchase and claims processes, in order to ensure complete data sharing to effect faster processes and positive outcomes for both parties.
"Our (LexisNexis') tailored data analytics services, based on shared industry-wide databases, and a deep view of an individual customer, are built to detect such misstatements, help insurers avoid misquoting premiums that ultimately impact consumer experience, and reduce the possibility of claims frauds. Given our long heritage in helping insurers globally with these issues, we are now in a position to help Indian insurers get the most out of shared data and advanced analytics tools."
Methodology of the study:
A comprehensive survey of 601 consumers in India, ages 25 – 54, in SEC A1, A2, B1, B2 and with insurance were polled from both Metro, those with populations over one million people, and Tier 1 cities, which have populations ranging from one hundred thousand up to one million.
About LexisNexis Risk Solutions
At LexisNexis Risk Solutions, we believe in the power of data and advanced analytics for better risk management. With over 40 years of expertise, we are the trusted data analytics provider for organizations seeking actionable insights to manage risks and improve results while upholding the highest standards for security and privacy. Headquartered in metro Atlanta USA, LexisNexis Risk Solutions serves customers in more than 100 countries and is part of RELX Group plc, a global provider of information and analytics for professional and business customers across industries.  For more information, please visit www.lexisnexisrisk.com.