New Delhi, 29th January, 2018: On the occasion of Republic Day, students of JD Institute of Fashion Technology along with the Executive Director of the institute are all determined to change the way we look at street children.
The movement known as "Together we can CHANGE" is an initiative by the design students to educate and empower street children.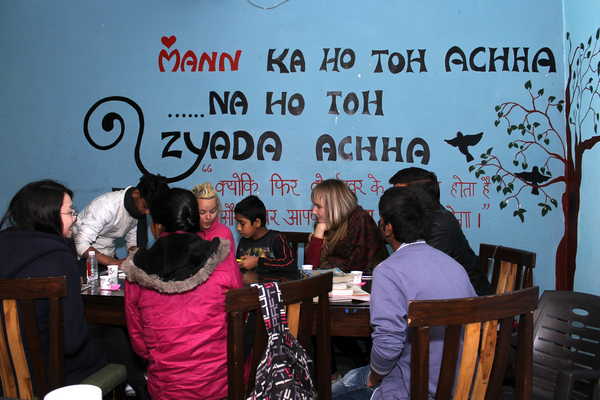 The students have successfully designed an NGO named Jamghat that aims to help children living, and working on the streets to realize their dreams and re-join society.
The union with Jamghat is one of its kinds as the Institute is adopting the NGO and plans to impart vocational training to the street children.
Speaking on the occasion, Ms. Rupal Dalal, Executive Director JD Institute of Fashion Technology," Imagination has the power to create a Change. Being a design Institute, our students have the privilege to get trained and skilled in the field of design. We would like to extend the same knowledge to the children of Jamghat and children who seek for education as it will bring them closer to turning their dreams into reality. If we want harmony in the world, let's start with the children".
The aim is to work at the grass root level and focus on education or any project entailing empowerment of children.
The Institute's humanitarian concern is channelized through various activities like World Elders Day, frequent demonstrations with PETA India, Indian Cancer Society and lot more.
Harsh Dalal, Director, JD Institute of Fashion Technology said," 18 million children. That's the estimated number of children who either live or spend their days on the streets in India. This movement is all about adding hope and an ability to dream of a better future.  Giving back is the most important and priceless thing our students can learn apart from their usual course of design."