LogRhythm cements regional footprint through locally based cyber security teams, and enhanced customer support and partner training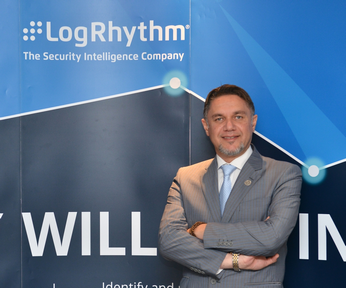 Dubai, UAE – February 26, 2017: Cyber crime is hitting headlines in the Middle East and Africa like never before with prominent organisations across the region suffering high profile, damaging breaches. In response to growing cyber security needs, and to support the region's organisations in addressing mounting threats, security intelligence and analytics firm LogRhythm is expanding its presence in Saudi Arabia and Africa.
"Companies in KSA and Africa are keen to exploit the potential of digitisation but continue to grapple with the cyber security challenges emerging in this newly interconnected environment. These challenges will likely increase with growing connectivity and the bourgeoning population of digital natives," notes Mazen Dohaji, regional director for the Middle East, Turkey and Africa at LogRhythm. "But there are heavy risks associate with breaches, including financial as well as reputational risks."
Saudi Arabia, in particular, has been in the news for an increased spate of cyber attacks. The nation's authorities have recently warned businesses against the recurrence of a variant of the 2012 virus that crippled tens of thousands of computers at oil giant Saudi Aramco.
"LogRhythm's Security Intelligence Platform helps organisations rapidly detect, respond to and neutralise such threats before they become incidents or major data breaches such as the ones being reported recently. Early detection and response requires efficiency of operations and a well-enabled team, which the LogRhythm platform facilitates by delivering end-to-end Threat Lifecycle Management, including the ability to see into the IT environment and the ability to quickly mitigate and recover from a security incident," says Dohaji. "We've decided to get closer to the organisations in KSA and Africa that need our solution through dedicated professional cyber security teams in the regions."
LogRhythm is scaling up its presence in both regions through pre-existing value added distributors Stralink, Exclusive Networks and Spectrami, all of which have a local presence in KSA and Africa. The firm is also installing two experienced cyber security professionals in each of the regions to share their expertise with its existing and prospective customers.
Dohaji adds: "The aim is to boost customer satisfaction by delivering high quality post-deployment technical support through local support engineers. A strong product accompanied by state-of-the-art support gives us a competitive edge. We also provide quarterly training to ensure that our partners' technical capabilities meet our standards, and we have recently relaunched our partner portal to provide partners with crucial information and online training."
About LogRhythm
LogRhythm, a leader in security intelligence and analytics, empowers organisations around the globe to rapidly detect, respond to and neutralise damaging cyber threats. The company's patented award-winning platform uniquely unifies next-generation SIEM, log management, network and endpoint monitoring, and advanced security analytics. In addition to protecting customers from the risks associated with cyber threats, LogRhythm provides unparalleled compliance automation and assurance, and enhanced IT intelligence.
LogRhythm is consistently recognised as a market leader. The company has been positioned as a leader in Gartner's SIEM Magic Quadrant report for five consecutive years, named a 'Champion' in Info-Tech Research Group's 2014-15 SIEM Vendor Landscape report, received SC Labs 'Recommended' 5-Star rating for SIEM and UTM for 2016 and earned Frost & Sullivan's 2015 Global Security Information and Event Management (SIEM) Enabling Technology Leadership Award.
LogRhythm is headquartered in Boulder, Colorado, with operations throughout North and South America, Europe and the Asia Pacific region.