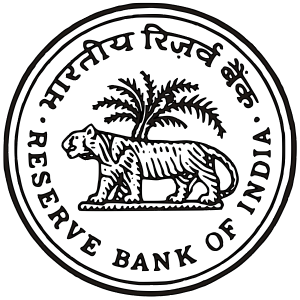 After keeping the key rate untouched in its last policy review on 4th August, 2015; all eyes will be on the apex bank to see if it provides the nation with a rate cut in its upcoming policy review. RBI is scheduled to sit for its next RBI review meeting on 29th September, 2015 which will be the sixth bi-monthly policy review for this calendar year and fourth for the current financial year 2015-16. Driving with high uncertainty and instability, real estate sector in particular will be banking high on a rate cut this time in order to fuel the demand that has been going stagnant for quite some time.
Inflation kept under check:
Chances for a rate cut this time are brighter than ever, thanks to inflation striking a record low. "As per the consumer price data for July showing the retail inflation at a record low of 3.78 percent, this will further give RBI more room to ease policy. Repo rate cut by RBI is the need of hour as this sector is already struggling to clear inventory due to rising property prices. A repo rate cut in the upcoming review policy of RBI will allow banks to further reduce their lending rates which in turn will reduce the burden of EMIs on a buyer's pocket. With the final festive season of the year approaching, a reduction in lending rates will pull demand from the market and allow developers to clear the pile up of inventories", explains Mr. Harinder Bashista, Director, Vardhman Estates& Developers (P) Ltd. Adding to the view, Mr. Sudeep Agarwal, MD, Shri Group avers "Fuel disinflation is making a comeback again as the prices for the same are falling down. On the other hand, onion which is a staple ingredient in Indian cooking was looking at its price escalating, thus putting a pressure on food inflation. But retail inflation has hit a best ever low which further strengthens the chances of a rate cut this time. So, overall we have inflation under check which will allow RBI to think for a rate cut this time. To boost the sentiments of people prior to the festival season, it will be crucial if RBI makes a rate cut this time which will ignite the frozen demand for property in the sector". Therefore, if inflation follows a downward trend, RBI will be keen to keep its rate cut cycle going which will allow the banks to reduce its lending rates thereby, offering a direct benefit to public.
Global Impact:
It has been largely observed that Indian monetary system works a lot in sync with the US Federal Reserve policies. The US Fed is likely to raise the Federal funds rate this time signalling stability that the US economy is back on track which again signifies that a repo rate cut by RBI might be on the cards. "Looking at the way global economies have behaved over the last couple of months and the impact of devaluation of Chinese currency has had on several economies, we believe the market has more or less discounted a 25 basis points rate increase by the US Fed. And once this happens, it will be a favourable move for domestic equities as RBI will be then provoked to make a rate cut in the upcoming review. Also, it will be crucial for the market to see a rate cut just before the commencement of festive season so that people can plan and execute their purchases during the festivals", states Mr. Rajesh Goyal, Vice President CREDAI-Western U.P. & MD, RG Group. Also agrees Mr. Sushant Muttreja, who is the CMD of Cosmic Group as he elucidates "It will become harder for RBI to cut interest rates later in this year if the US Federal Reserve delays raising its interest rates, which it is expected to raise considering the positive financial health of households and banks, seven years after the great financial crisis of 2008. You will actually witness that the Indian stocks will actually rally on the Fed rate hike otherwise global markets will rally but India might trail them. Finally, the joyous mood of the customers in this sector will be observed if a rate cut is seen later this month as property will set to cost less to the potential customers due to reduced EMIs". US Fed is looking eager to raise its Federal Funds rate which is regarded as the key rate for US's economy. Thus, a rate hike there might be good news for Indian economy as domestic equities will gain the most out of it and will entice RBI to reduce its key rate.
Festive season bells finally ringing:
The next RBI bi-monthly review is due on 29th September, 2015 and after that on 2nd December, 2015. The months of October and November are considered most crucial and auspicious for the key industries and sectors of our economy such as real estate, automobiles, etc. It has also been observed that most people actually wait for this festive season to approach the country to make their big purchase. Thus, a rate cut in the upcoming RBI review will open the gates for a huge pool of demand and positive sentiments that might even give a new shape to the realty sector of our country. "Looking at the current facts and figures, ground is ready and the stage is set for a rate cut in the upcoming RBI review. This RBI review is considered as the most crucial review of the entire year considering the festival season which is now standing just around the corner. Most buyers allocate their funds and plan their property decisions just before the Navratris; and during festivals they make a purchase keeping in mind the propitious sentiments attached to it. Thus, if RBI makes a rate cut this time; it will be great news for the market and an all win situation for the customers as well as the sector", states Mr. Mukesh Khurana, MD, Rudra Buildwell Pvt. Ltd. Beginning from Navratris and till end of Diwali, real estate sector is the highest gainer from this festival season as each year we see a huge footfall and conversion of potential buyers. Thus, it becomes even more important that RBI goes ahead with a rate cut this time so that sentiments become positive, and the ripple effect of which is extended till the year end. "After three repo rate cuts and strong nods from RBI this calendar year, the banks have somewhere fulfilled their promise of bringing down the lending rates. Although, still the lending rates are pretty high in India looking at the unsold inventory levels and soaring prices of properties. We are quite hopeful for a rate cut this time as the economy is reviving and coming back on track. A further reduced EMI for buyers will attract higher demand for property, and with final festive season of the year right on edge, entire demand of the next 3-4 months are relying heavily on this RBI review", concludes Mr. Rupesh Gupta, Director, JM Housing.