New Delhi, 24th July: Leading digital journalism company, The Quint, has crossed another significant milestone in Digital Video Publishing. According to Vidooly's June report on Indian Facebook video publishers, The Quint is among the largest New Age News Platforms in India, with over 18 Million views. It was also rated as the 3rd most popular New Age News Platform, based on its total fan following of over 5.7 Mn. The Quint has also crossed the marquee figure of 50 Mn Unique Reach every month on Facebook.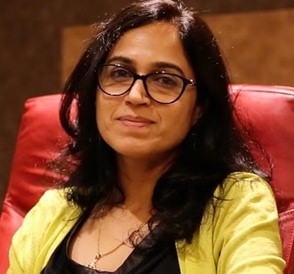 The Quint's Facebook Video performance pulls it ahead of many noteworthy publishers in the New Age News Space, such as Indiatimes, Logical Indian, Scroll, Firstpost and The Better India. It also surpassed prominent companies in other fields, including Colors TV, MTV India, Hindustan Times, Times Now and Red Chillies Entertainment.
Commenting on this fabulous achievement, Ritu Kapur, CEO & Founder, said, `The Quint has been  putting out never-before  formats and content for digital, bringing to Indian audiences an unusual perspective on news  and opinion. Videos along with innovative multimedia content for young viewers have been our primary offering. And we are delighted that the audience has given us a resounding pat on the back for that. Our video viewership on Facebook signals that we are on the right track."
Along with improving performance in videos, The Quint is rapidly growing in the social media space overall, with over 350 Mn impressions per month.
About Quintillion Media
            Quintillion Media is India's first truly diversified digital content company. Its flagship products are TheQuint.com in English and Hindi.thequint.com in Hindi. The Quint is media with intelligence – it is among India's leading and the fastest-growing digital content platforms. The Quint is media for mobile consumption – quickly, visually and socially. A smooth blend of video, audio, graphics and text, The Quint offers a modern, sharp take on the world, and guides people through topics ranging from politics, policy, and entertainment to sports, business, food and everything else that matters. A compelling combo of content, tech, and distribution, it is high-value digital journalism, storytelling, and advertising at scale.
BloombergQuint, a partnership between Bloomberg Media and Quintillion Media, is India's premier multi-platform business and financial media company. BloombergQuint harnesses the unrivalled global resources of Bloomberg with Quintillion Media's deep market experience in its platform straddling broadcast, digital, and live events to serve high-quality business news, insights and trends to consumers.
Quintillion Media has also co-founded Quintype Inc, a state-of-the-art digital publishing and ad tech platform spread across Bengaluru and the Silicon Valley. It supports several Indian and international publishers, including BloombergQuint.com.
            Quintillion Media has significant minority stakes in The News Minute (a leading digital platform for south Indian regional content), Youth Ki Awaaz (a popular digital platform for the youth) and Sheroes (a growing digital platform targeted at women).