'Save The Girl Child', is a kind movement started by the visionary philanthropist, social worker and medical practitioner Dr. Sunita Dube. She is the founder Chairperson of MedscapeIndia and Director of Aryans Group of Hospitals.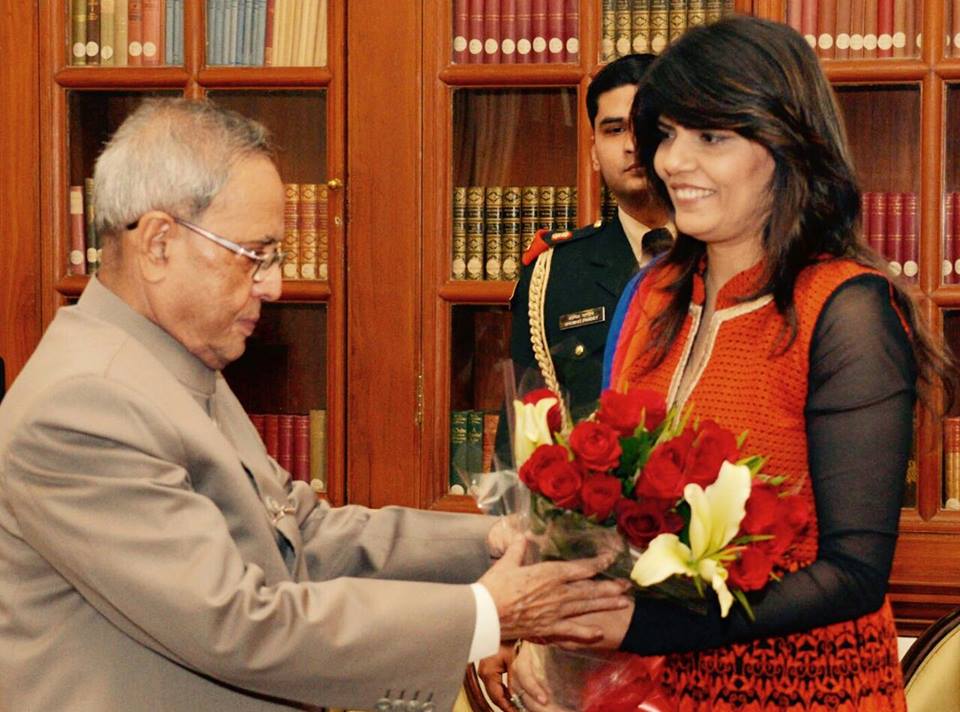 Trying to take the Aryan's initiative 'Save The Girl Child' reach masses. Recently, during her visit to Delhi, Dr. Sunita Dube got an opportunity to share her views with, The President of India, Mr. Pranab Mukherjee.
"It was a very healthy and moral supporting moment when Hon Mr. Pranab Mukherjee, congratulated me 'for my' indeed 'our' social cause movement", said Dr. Sunita Dube.
Save the Girl Child movement is a dream project of Dr. Sunita Dube that aims to bring freedom and empowerment to the girl child and women of our country, enabling them to lead a happy, enriching and blessed life and at the same time playing the true role of being the torch bearers of the society, inspiring everyone to lead a peaceful, truthful, honest and virtuous life.
Dr. Sunita Dube feels, that shall be the day of a dream society in action where there is no fear, no hatred and just love and brotherhood and peace.
"Save The Girl Child", is an initiative by Aryan, Medical & Educational Trust.