Consumer Group Responds Demanding PepsiCo Adopt Uniform "No Deforestation, No Peat, No Exploitation" Palm Oil Policy
Late last week, PepsiCo announced that it would stop sourcing palm oil, either directly or indirectly, from Indofood, one of Indonesia's largest palm oil companies, over ongoing human rights abuses. Earlier this year, PepsiCo suspended direct sourcing of palm oil from one of IndoFood's subsidiaries, IndoAgri after complaints of labor abuses surfaced from plantations and were investigated by Rainforest Action Network, the International Labor Rights Forum and Indonesian labor rights group OPPUK.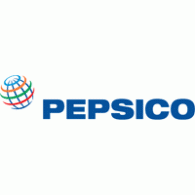 In reaction to the news Fatah Sadaoui, Campaigns Manager at SumOfUs, an international consumer watchdog that urges PepsiCo to sever ties with IndoFood, issued the following statement:
"PepsiCo made the right decision in suspending its sourcing of palm oil from IndoFood and IndoAgri, but there is still a lot more work to be done by PepsiCo to guarantee that its supply chain is free from human rights abuses and rainforest destruction.
"PepsiCo must adopt a comprehensive policy on palm oil which includes an absolute ban on deforestation, peatland exploitation, endangered species habitat destruction, and worker abuse closing the loophole that has allowed joint venture partners and direct palm oil suppliers to get away with such violations for so long."
SumOfUs is a global consumer group that campaigns to hold big corporations accountable. Over 14 million people have taken over 50 million actions worldwide with SumOfUs since it launched.