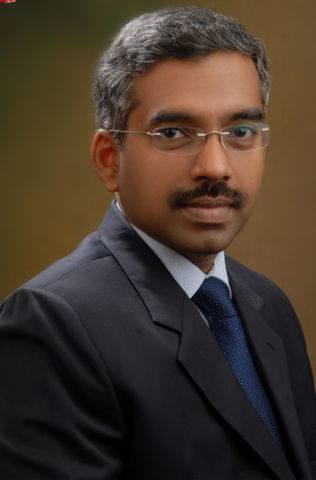 Dubai, UAE:10thNovember 2015: Paladion, a specialized information risk-management provider, announced the inclusion of its proprietary RisqVU– Active Discovery and Response (ADR) platform in the IBM Global Solutions Directory. A Big Data security analytics and orchestration solution, RisqVU ADR helps discover unknown threats by analyzing event and alerts data from multiple data sources through statistical models, machine learning algorithms and easy threat visualization. The solution has now been approved by IBM Global Solutions Directory and will appear in searches on the directory.
Through integration with IBM QRadar, RisqVU ADR uses the concept of triage to prioritize the right alerts for quicker remediation and response. This enables multi-fold improvements in the operational efficiency of Security Operations Centres (SOC). There are two main modules to the platform: Active Discovery and Active Response. The first (Active Discovery) helps discover unknown threats and actively detect stealth attacks by  applying statistical models and machine learning algorithms on assimilated security data. The second (Active Response) prioritizes alerts for remediation by providing an automated triage of incoming alerts and scoring them based on unique scoring algorithm. RisqVU ADR has play books to make it easier for organizations to investigate and remediate the threat.
"We are excited that RisqVU ADR is included in IBM's Global Solutions Directory and is now available for organizations building their SOC with IBM QRadar. A best in class SIEM solution, IBM QRadar when integrated with RisqVU ADR provides a win-win for customers. Our platform has unique capabilities that complement SIEM and other security technologies. Active Discovery packages enable detection of unknown threats, while the visual analytics element makes it easier to visualize large scale historical events assimilated from SIEM and other data sources, "stated Vinod Vasudevan,Co-founder and CTOof Paladion.
IBM security customers can complement their SIEM and other security detection technologies by analyzing the alert datasets with out of the box Active Discovery packages from RisqVU ADR for detecting complex or slow low intensity attacks.
"RisqVU ADR is available as a software platform or as a managed SOC service called CyberActiveSM SOC," Vinod concluded.
About Paladion
Paladion is a specialized partner for information risk management providing end-to-end services and solutions in Asia, the U.S. and the Middle East. Paladion is rated as the largest pure-play Information Risk Management partner in Asia, and has been recognized and awarded by Gartner, Asian Banker and Red Herring, amongst others.
For over 15 years, Paladion has been actively managing information risks for over 700 customers. It provides a complete spectrum of information risk management comprising of security assurance, compliance, governance, monitoring, security analytics and security management services to large and medium-sized organizations. Paladion is also actively involved in several information risk management research forums and has authored many books on the same. Please visit www.paladion.net for more information.