Employees from all around Gurgaon's corporate offices turn up in impressive numbers to join the hospital staff in donating blood

The theme of this year's campaign is 'Thank you for saving my life'
Need to increase the numbers of voluntary regular blood donations by healthy people in India
Gurgaon, June 14, 2015: An act of donating blood can make a difference of life and death for a person. However, there remains a gross lack of awareness as well as intent among Indians about this noble cause. Paras Hospitals, Gurgaon today organized a special Blood donation camp inviting corporate offices of the city to join the cause.
The blood donation camp was aimed at encouraging more and more people to save lives by donating blood. The hospital also felicitated people who are regular donors.
The hospital's management and internal staff joined the blood donors from different walks of life in to participate in the program.
Dr. Neeraj Bishnoi, GM Operations, Paras Hospitals, Gurgaon; Dr. Sunita Deshmukh, HOD, Lab & Blood Bank, Paras Hospitals, Gurgaon; Dr. Sonia Bindal, Blood Bank Incharge; and Dr. Alok Gupta – Consultant General, Surgery were among the hospital officials who joined the cause.
The help of blood donors is needed by patients in multiple cases. Accident victims who have suffered blood loss often need blood donors to save their lives; patients fighting cancer and undergoing chemotherapy need blood donors over prolonged periods to be able to replenish their plummeting hemoglobin and platelets.
However, India is yet to cultivate a culture of regular and voluntary blood donation. Most of the time donors who turn up in emergency situations are family members, friends and relatives.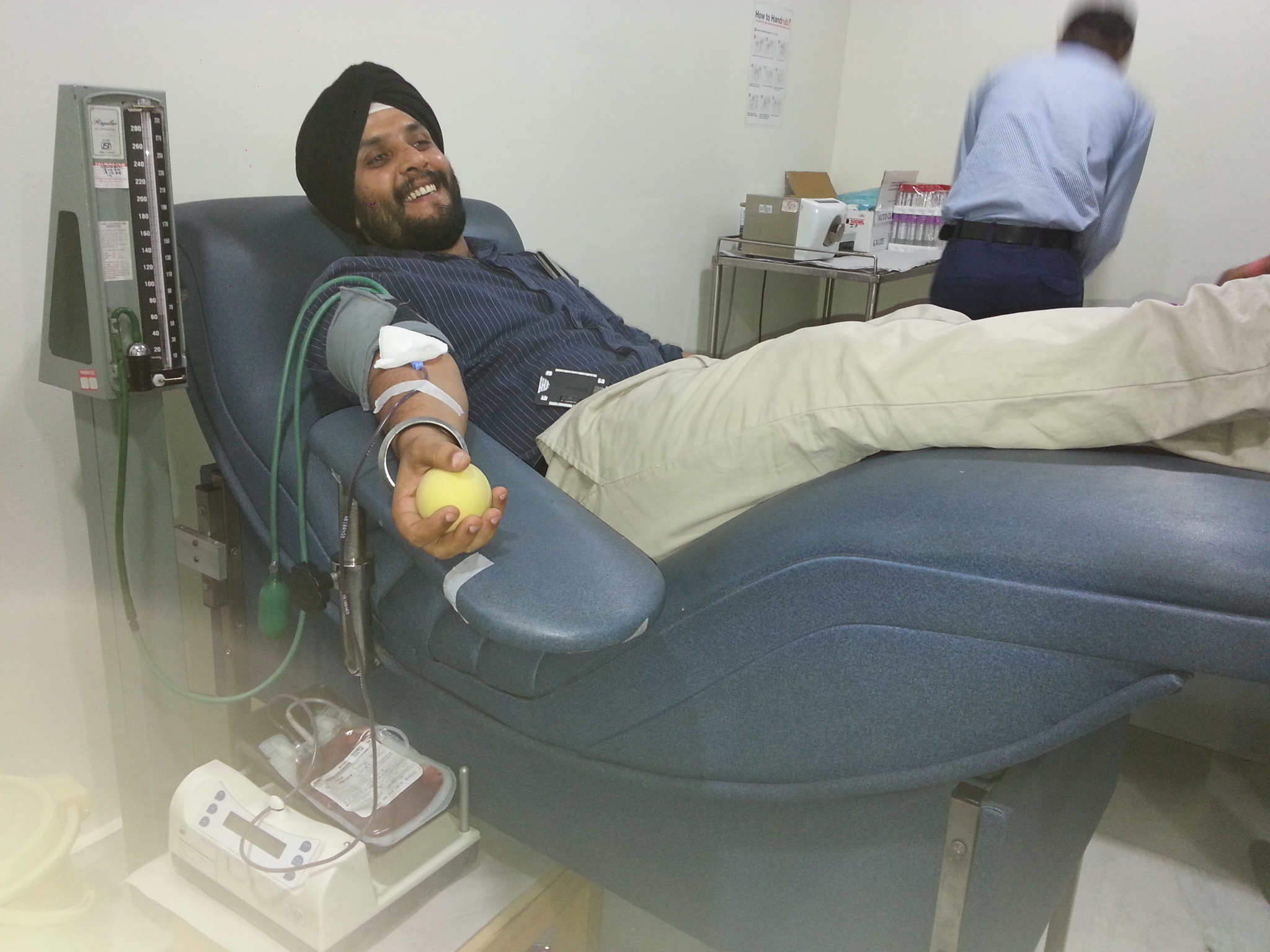 The theme of this year's campaign is 'thank you for saving my life'. It focuses on thanking blood donors who save lives every day through their blood donations and strongly encourages more people all over the world to donate blood voluntarily and regularly with the slogan "Give freely, give often. Blood donation matters."
"In many countries, there is a culture of active and voluntary blood donations whereby healthy people keep donating blood regularly to blood banks to help them meet the emergency requirements of patients. In India, however, a number of misconceptions and a general lack of awareness prevents people from joining this movement. Only if they knew how much difference their small act can make to a life, more and more people will voluntarily donate blood. A donor is accepted only is he/she is perfectly healthy and fit. The body is able to replenish the extracted blood in a short span of time," says Dr. Neeraj Bishnoi, GM Operations, Paras Hospitals.
About Paras Hospitals, Gurgaon
Paras Hospitals, Gurgaon is the 250 bedded flag ship hospital of Paras Healthcare. It is a state of the art multi super specialty hospital providing a complete spectrum of advanced medical and surgical interventions with a comprehensive mix of inpatient and outpatient services. Since its inception in 2006, Paras Hospitals has been moving forward with the vision to provide competitive, innovative and accessible medical care to its patients. The hospital offers around 55 super specialties under one roof and is supported by a team of doctors of international and national repute. Paras Hospitals initiated with focus on Neurosciences, Orthopaedics & Joint Replacement, Cardiac Sciences along with Renal & Gastro Sciences. Today there are around 55 specialty departments including Minimal Invasive Surgery, Gynecology and Obstetrics, Ophthalmology, Dermatology, Endocrinology, Rheumatology, Cosmetic and Plastic surgery, to list a few. To know more log onto www.parashospitals.com