NEW DELHI, March 7, 2019: In an effort to provide market access toIT-ITeS companies from India, The National Association of Software and Services Companies (NASSCOM), today announced that ithas established one more collaboration initiative to boost trade between Indian and Israeli companies. The initiative was announced in partnership with the Embassy of India in Israel and the Israeli Embassy in India, during an event held in Tel-Aviv which was attended by the Indian industry delegation.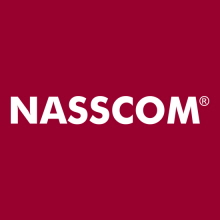 The primary objective of this program is to foster an alliance in the growth areas of AI, Machine Learning, Big Data and Analytics, Blockchain etc. by giving companies on both sides a valuable competitive edge. NASSCOM has identified Israel as an innovative hub for future tech and has been working towards designing platforms to promote tech-trade. This partnership is further expected to enable the members to build technology alliances that can range from a Direct acquisition, Acqui-hire, Product trail & usage, Co-development & R&D, Licensing, Go-to market and Strategic investment.
Commenting on the collaboration, Ms. Debjani Ghosh, President, NASSCOM, said "We are really happy to pursue this partnership with Israeli companies and we see this as a big step forward towards the growth of the IT sector at large. This alliance will act as a building block towards strengthening the trade between both the countries and will create an environment that ensures success, continuity and clear deliverables."
Post the announcement, the delegation from India will also be a part of OurCrowd Global Investor Summit in Israel,which will attract around 10000 delegates at the Indian Pavilion. The summit aims to attract venture capitalists, global corporations, investors and founders from all over the world will discuss the start-up landscape globally, along with its opportunities and challenges.
About NASSCOM
NASSCOM® is the premier trade body and the chamber of commerce of the IT-BPM industries in India. NASSCOM is a global trade body with more than 2100 members, which include both Indian and multinational companies that have a presence in India. NASSCOM's member and associate member companies are broadly in the business of software development, software services, software products, consulting services, BPO services, e-commerce & web services, engineering services and animation and gaming. NASSCOM's membership base constitutes over 95% of the industry revenues in India and employs over 3.5 million professionals.