Two-day programme unlocks self-improvement, optimism & inner energy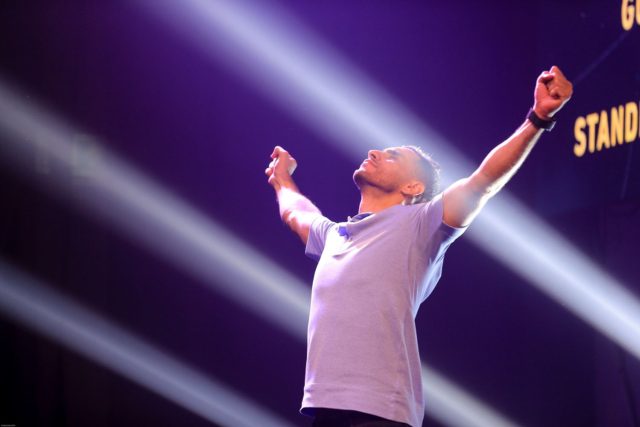 UAE, July 30, 2017 – 'Meet the Real You,' a two-day live event championing the concept of 'Life Transformation' through a highly interactive, educational and entertaining agenda, helped participants unleash their full potentials. During the event held recently at the Viceroy Hotel, Yas Island, Abu Dhabi, renowned entrepreneur Moataz Mashal revealed strategies for personal transformation, the creation of deeper relationships, and even financial freedom.
The opening day was held under the theme 'Know You' and centered on what controls people, what holds them back, and how they can break through their personal barriers. Attendees gained valuable insights on their moods, their passions, what they value most in life, and how they can make their challenges work in their favor to achieve true happiness. Interactive exercises were held to spread positive vibes among the diverse 250-plus participants comprising individuals aged 16 to 70 years who came from different cultural, social and educational backgrounds.
The second day focused on the theme 'Create You' and helped participants create the story of the life they desire, where they currently are in relation to their dream, set their goals, and take practical steps towards achieving them. The sessions provided advise on how to raise spiritual, financial and interpersonal standards and help participants know the reasons behind all their actions. Practical strategies and tools for living the dream were shared, while practical and achievable goals were set through a goal setting workshop.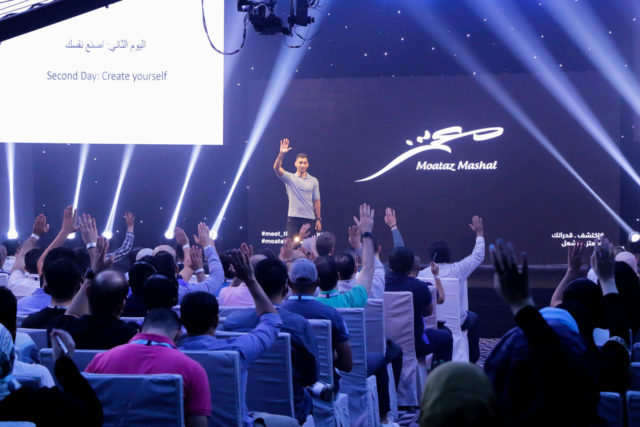 Mashal said: "Attaining personal success requires fully knowing one's self and taking decisive action to translate weaknesses and strengths into a viable road map for living an inspired and productive life. Participants of 'Meet the Real You' went home invigorated and equipped with clear strategies and thoughts for consistently pursuing a happy and fulfilling life. The event taught participants how to effectively unleash personal potential and sustain positivity under all circumstances and experiences."
Event moderator Mashal is popular for his 'Meet The Real You' series of training programs that have caught the social networking scene by storm. He studied Neuro-Linguistic Programming, Motivation, Positive Thinking, and various human sciences related to the development of personal abilities after earning a Business Administration degree at the American University of Sharjah. His YouTube program 'Minute with Moataz,'was one of the first Arabic online programs dedicated to the motivation of young people and the resolution of major problems hindering their personal and professional development.
Mashal's 'A Jalsa with Moataz, 'Meet The Real You' program was launched in 2016 and continues to educate, train and entertain people in Abu Dhabi, the UAE and other Arab countries. More than 100,000 followers from various Arab countries support his engagements on popular platforms Facebook, Instagram, YouTube, and Snapchat.
The audience of 'Meet the Real You' appreciated Mashal's unique perspectives on self-improvement and growth and his ideas on how to achieve genuine happiness while making a difference in the lives of others.
1