MICROMAX SHOWCASE A WHOLE RANGE OF LATEST MICROMAX BRAND PRODUCTS AND ACCESSORIES IN KOLKATA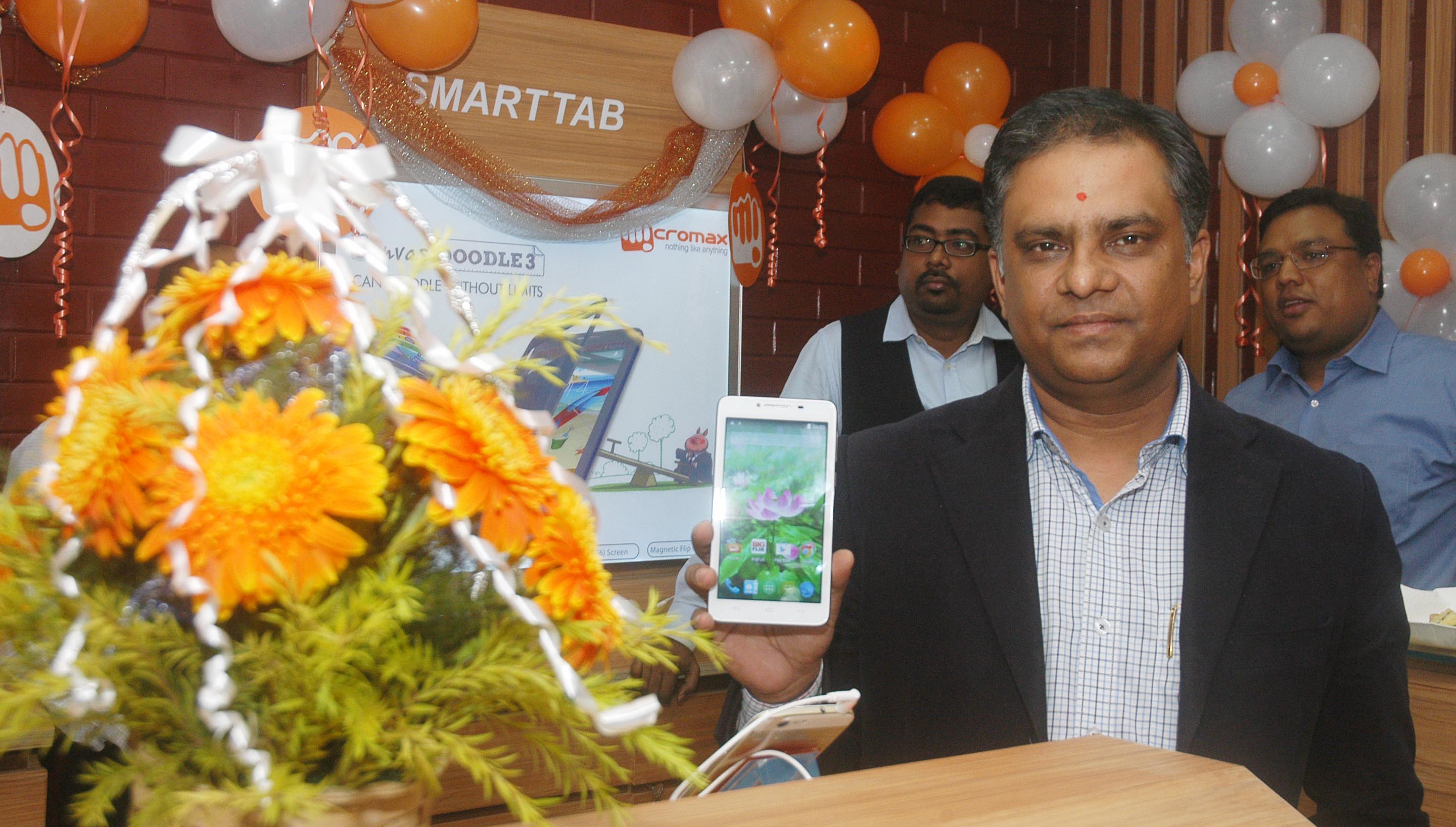 Kolkata, 4th December, 2014: Bhajanlal Commercial Pvt. Ltd., eastern region's leading mobile dealer, in association with Micromax Informatics Ltd., today launched 'Micromax World' – an exclusive store selling Micromax-only range of products. The snazzy showroom was inaugurated by Mr Prosenjit Sen, Vice President, Micromax at the E-Mall in Central Avenue, Kolkata.
"Bhajanlal Commercial Pvt. Ltd. has carved out a niche for itself in the world of telecommunications in a very short span of time and Micromax Informatics Ltd., better known as Micromax has registered a phenomenal growth in India in recent times.
"This venture is the first step and its success would serve as a launching pad for future business," said Mr Mohan Bajoria, Managing Director, of the Bhajanlal Group.
Sharing Mr Bajoria's thoughts, Mr Prosenjit Sen, VP, Micromax, said, "The store is a big hit with the very word 'GO'. We continue to receive numerous queries from customers seeking one-stop-shop for popular Micromax products. This Micromax World showroom, which is centrally located in the heart of Kolkata, would meet customers' demand in a big way."
This exclusive store is the fifth milestone in the history of exclusive ventures and the company plans to open many more such showrooms in the near future.
Bhajanlal has already made its presence felt in almost all the major malls and is fast emerging as the Mecca for all kinds of latest gizmos and electronic gadgets. A dedicated team works 24×7  each day to cater to customer queries and demands. Through its chain of showrooms and outlets, Bhajanlal is emerging as the fastest growing retail for mobile and electronic products and services in eastern region.