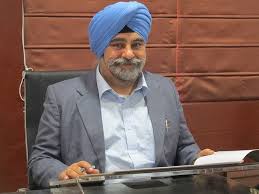 I welcome the West Bengal State Budget proposed this year since as a whole, this year's  budget will encourage middle and lower middle class; the business houses especially the small and medium Enterprise sector and not to mention the education sector.
This is because an amount of Rs. 57,905crore has been proposed by the finance department this year – a welcome increase from that Rs. 49,507crore placed last year- since Rs. 456.00crore will be allocated to Higher Education Department and Rs. 9,000.00 crore to School Education Department; out of which a corpus of Rs. 200 crore will be created via enhancing the outlay for the Swami Vivekananda Merit-cum-Means Scholarship for those meritorious yet financially challenged students who want to study further. This will pose a silver lining for development of education in the State of West Bengal as it will significantly increase the number of meritorious students of economically weaker sections getting scholarships for Classes XI and XII, engineering, medical, technical and other General Degree courses.
 Proposed to introduce 'virtual classrooms' in select educational institutions – 732 State-aided Universities and Government colleges and 2000 Secondary and Higher Secondary Schools – of West Bengal, in a phased manner. The proposed classroom will have a high-end computer with high-speed internet connectivity capable of handling live streaming, a projection facility and audio system for accessing educational material within and outside the country. Last but not the least; it has been proposed to allocate Rs. 729.13 crore to Technical Education & Training Department and thereby creating more employment opportunities for the masses.
In the arena of business and industry stress have been given to Micro, Small & Medium Enterprises & Textiles Department and Rs. 716.27 crore has been allocated to these departments. Moreover, it has been proposed to extend the scheme 'Industrial Promotion Assistance Scheme' for a further period of 3 years in order to financially support these micro and small enterprises.
In the arena of employment 20 lacs additional employment generation to the existing number has been focused on.
1