Builds a robust clientele across sectors, servicing well-known brands as well as NGO's, touching lives and making a difference
Bangalore, 20 June, 2017: Exotel, one of India's leading cloud telephony solution providers in India is proud to announce that the company has completed six years of operations.
Over the past few years, Exotel has grown significantly as a company with the technology team doubling in size. Exotel's technology expertise has been reaffirmed with the launch of Exotel Labs that reflects the company's vision to spur innovation in the voice space. From the original aspirations of the co-founders as a start-up in June 2011, Exotel, today has physical operations in India and South East Asia Markets with a combined total of over 100 employees supporting the global client base around the clock. Exotel does 4 million calls a day now, which is 3 times the number of calls the company did in the first year.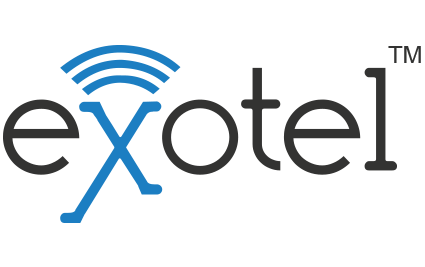 Commenting on the milestone, Shivkumar Ganesan, CEO and Founder, Exotel, said, "It's been an incredible journey so far and one that has touched every emotion that is typical in entrepreneurs building a company from scratch. Six years ago, when we set out to start Exotel, never did I imagine that we as a firm will be able to work with companies across verticals, from the likes of Uber and Ola to some off beat clients like TAAQADEMY,  Pratham Books and Paperman. Am incredibly proud and humbled by the dedication of the team and the passion they display each day to support and contribute to the success of our customers. We are honoured to have customers who believe in the solutions we provide. "
In a video shared by Swiggy wishing Exotel on its sixth year in the business, Rajkishan Udapudi, Senior Manager, Operations and Strategy, Swiggy said, "We are using Exotel's services since Swiggy's inception and Exotel has played an instrumental role in handling most of the telephony operations for the company. It's ease of use, variety of offerings and the excellent customer service standout as compared to other telephony providers in the market and has definitely helped us grow in a cost effective manner."
While 2015 was a year of big-ticket funding rounds, 2016 witnessed major disruption in the start-up ecosystem in India. "Exotel's adaptability in the wake of such turbulence has demonstrated the strength of the company. 75 million people have communicated using Exotel in the last 6 years and we hope to continue this upward growth trend in the coming years by adding diverse clients to our portfolio. We see strong adoption growing among the marketplaces, job portals and food tech start-ups," he added.
About Exotel:
Exotel is the most reliable and scalable cloud telephony platform in India. Founded by Shivakumar Ganesan, Ishwar Sridharan and Siddharth Ramesh in 2011, the company powers voice communication for over a 1000 businesses including brands like Ola, Uber, Flipkart, Quikr, Practo, etc. Exotel's aim is to help businesses talk to their customers with accountability, tracking and privacy intact. This provides for a better customer experience and also improves operational efficiency.
Every day, the company enables over 3 million conversations between businesses and their customers. The number of calls handled by the platform grew by 400% in 2015-16.
Nasscom's Emerge Product conclave picked Exotel as one of the top 10 emerging startups in India. They were also named as one of the "Top 5 preferred B2B startups to work for" by YourStory in 2015.
Follow Exotel on Twitter @Exotel