New Delhi, 12 May, 2016: Iotex Systems Pvt. Ltd, a company focused on the IoT segment, today showcased the XWATCH KIDS– a smartwatch designed for kids. Equipped with two-way cellular voice calling feature, the GPS Smartwatch designed keeping the young users in mind has been aggressively priced at Rs. 3,599/-. Iotex smartwatch is made specifically for children, and is sized to fit their small wrists comfortably. It is intended to take a large step into this category of fashion-forward and high-tech kids' wearable.  The Iotex Kids Smartwatch is available in Blue and Pink.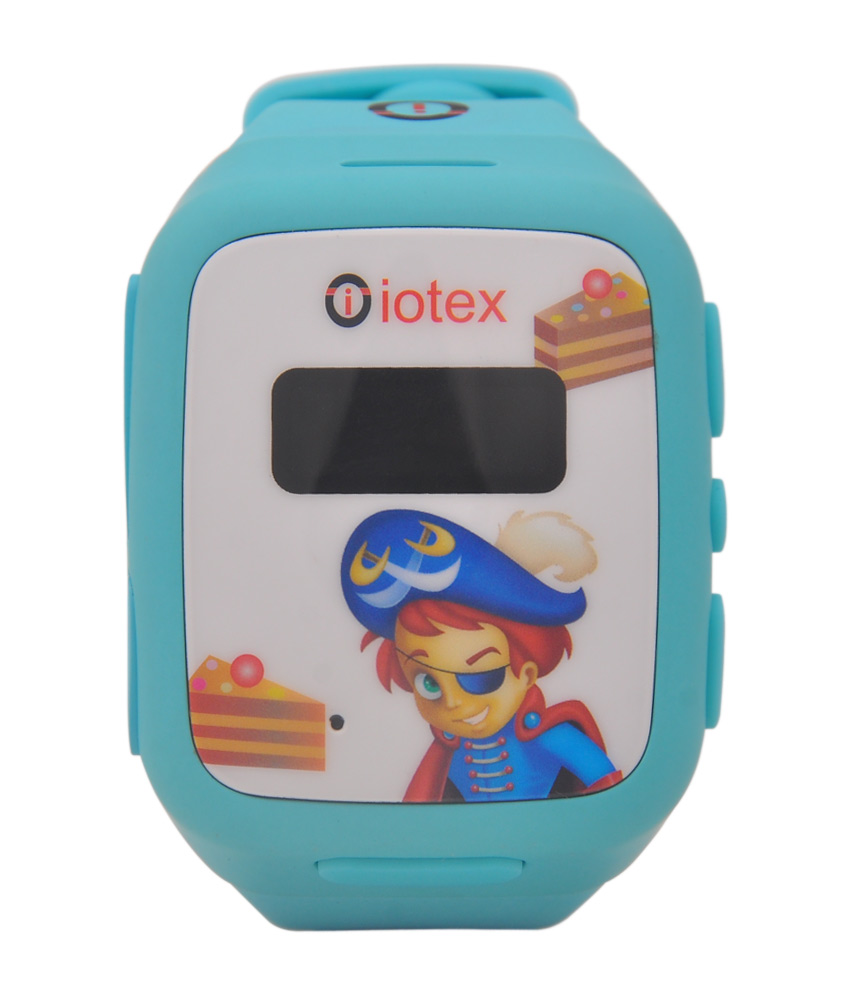 Bundled with free tracking services for lifetime, the device comes with a one year warranty and is also water proof. Users can download the Iotex IoT software application across Android and iOS devices. The company has already completed the pilot of the watch last year that got an overwhelming positive consumer response.
Commenting on the announcement, N Srinath, Director, Iotex, said, "The Indian IoT market size is estimated to be around $300 billion by 2020 grabbing a 20% share of the worldwide IoT market. With more than 50% of our population below the age of 15, there is a strong need for safety and tracking wearable devices in the country. With children today being the digital natives, our smartwatch ensures that parents stay connected to their kids 24×7 with this rugged, attractively designed and power efficient wireless GPS enabled watch that supports calling and GPS tracking."
He further added, "Going forward our aim is to be a major player in the growing market with our focused IoT products and services. We are gearing up to launch newer variants targeting Kids Safety, Fitness, Health, People tracking and the growing Android Smartwatch space. There are also plans to launch consumer IoT products for cars, homes and smart cities."
Running on MediaTek MTK6261 GSM chipset, the smartwatch is equipped to carry out basic functions like cellular communication, GPS position, SOS and time seamlessly, one can also make two-way voice calls to preset numbers.
XWATCH services are delivered through an Android/IOS XWATCH app. The app is used to connect with XWATCH smartwatch devices from IOTEX and provides GPS location, tracking and communication services. The XWATCH app allows the user to
Monitor and track XWATCH devices from a single tracking center, and change the settings of the devices
Set restricted and authorized zones for the XWATCH to generate alerts when the devices enter and leave such zones
Create various landmarks like School, Mall, Park etc. for the XWATCH to generate alerts when the devices approach and leave preset landmarks.
Access and track log history of XWATCH from the app.
Make cellular calls to the XWATCH for two-way communication.
Set various power models of the XWATCH for power saving.
Some of the key features of the smartwatch are as follows:
Ability to receive alerts and notifications of all preset alarm conditions on the authorized smart phone
Ability to send SOS / Panic alarm with a single button press to mobile application
Ability to receive calls automatically on XWATCH on SOS alarm
The smartwatch is available online at most major e-commerce portals such as Snapdeal, Amazon, Flipkart, FirstCry and Iotex.com. Iotex is also in the process of establishing its distribution channel for retail presence.
For more information on Iotex and its products, please visit www.iotex.com or email: care@iotex.com
About IOTEX
Iotex stands for IOT EXchange and represents what this business is all about — providing quality IOT Services and Products to customers worldwide. The company is supported by an elite board of independent investors including the promoters of Micromax. Based out of Delhi, NCR region of India and founded by a group of passionate individuals from the worlds of business, services and technology, the company's vision is to grow into a leading innovator of 'Making Life Easy and Secure' Services in the connected world, through Apps, Software Platforms and Products. Iotex's platform, products and services have been created by product design and technology experts with prior experience at top technology firms