Flag off by H. N Girisha, bronze medal winner at Para Asian Games 2014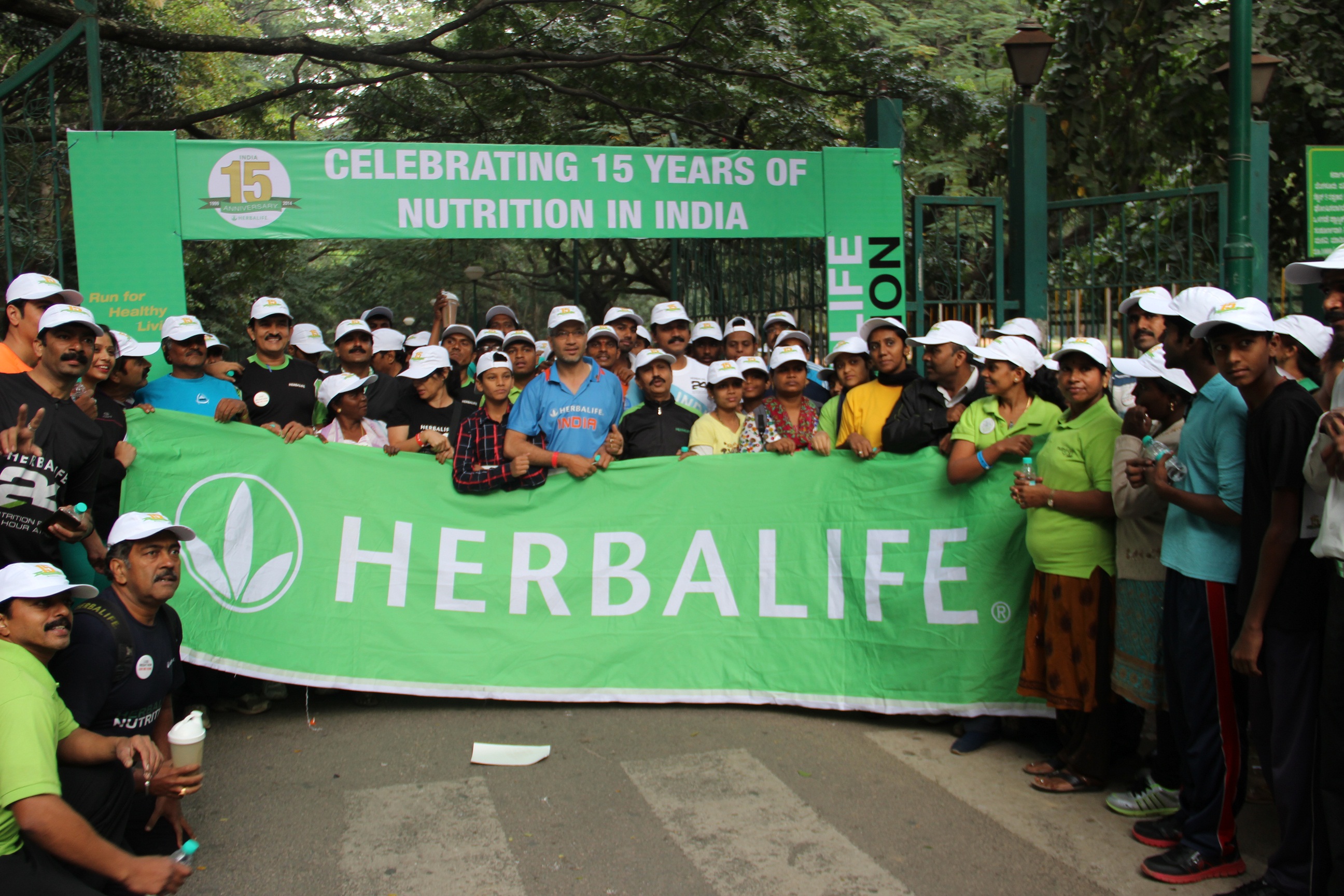 INDIA, Bangalore, November 9, 2014: Herbalife, a global nutrition company, celebrates its 15 years in India with its Independentassociates, family and guests  by holding a 5 kilometer marathon (5K run) beginning at Jewels De Paragon showroom, opposite Chinnaswamy Stadium in Bangalore. The marathon was flagged off by H.N Girisha, bronze medal winner at Asian Para Games, 2014. The independent Herbalife associatesare expected to participate in the 'Run for Healthy Life', aimed at driving public awareness on the importance of healthy active lifestyle and balanced nutrition.
Speaking at Herbalife's 15 year anniversary celebration, Mr. Ajay Khanna, vice president and country head, Herbalife International Pvt. Ltd said, "We are happy to celebrate our 15 years journey in India. Since our inception in 1999, Herbalife India has contributed much in bringing good nutrition to local communities in India. We have continued to raise the awareness of the public on the importance of nutrition and a healthy active lifestyle to our overall wellbeing. Today, through this 5K run we hope to contribute further in spreading this message.  We are proud to see our independent herbalife associatesparticipating with great enthusiasm and help Herbalife to spread the message of fit body and healthy lifestyle."
Prizes will be awarded to the first (3) runners to complete the race.
About Herbalife Ltd
Herbalife Ltd. (NYSE:HLF) is a global nutrition company that sells weight-management, nutrition and personal care products intended to support a healthy lifestyle. Herbalife products are sold in more than 90 countries to and through a network of independent members. The company supports the Herbalife Family Foundation and its Casa Herbalife program to help bring good nutrition to children. Herbalife's website contains a significant amount of financial and other information about the company at http://ir.Herbalife.com. The company encourages investors to visit its website from time to time, as information is updated and new information is posted.
For more information, please visit:  www.herbalife.co.in