Kolkata. March 27th, 2017. Suresh Chandra, Law Secretary, Government of India, formally launched the first e-Court in the Eastern part and the fourth in the country under the aegis of the Income Tax Appellate Tribunal which functions under the ministry of Law Department Government of India. G D Agarwal, President, Income Tax Appellate Tribunal and various other dignitaries were present at the launch event.
The idea of setting up e-Courts is in lines of e-Governance policy of the Government and shall help to provide efficient taxpayer services. All communications related to the appeals like filling of appeal, fixation of hearing, adjournment, pronouncements of orders will be sent on SMS / email.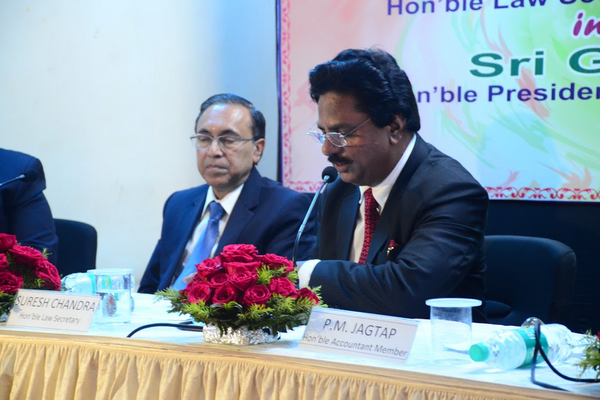 This will also enable taxpayers located in smaller stations to represent the cases from their own cities as the hearing will be conducted through such electronic platform. It goes without saying that such facilities will go a long way in building fast, efficient and transparent system of governance which will help the citizens and consequentially build a more tax compliant regime in the country.
The motto of the ITAT, "Sulabh  Nyay! Stvar Nyay !" (easy justice, speedy justice) will be better achieved through the initiative.
"The e-court will address a long-standing gap and expedite the entire mechanism of justice delivery" said S.M.Surana, President, ITAT Bar Association, "as an adjunct, it will also have a positive impact on the cases that are now pending before the various authorities and help clear the backlog".
all pictures courtesy Sulagna Chakravorty
2