New Delhi, February 5, 2018: Delhi-based startupFinTech, Cash Suvidha which extends business loans to SMEs, MSMEs, women entrepreneurs & personal loans to individuals, has raised a debt of $2.5 million. Of which, $1.5 million has been raised through private placement on Non-Convertible Debentures and $1 million has been raised from 2 financial institutions.
The debt investment will be used to increase the loan books of the company.Founded in 2016, the company provides a variety of loans and funds will be primarily used to facilitate further lending to SMEs and to cater to the loan needs of Individuals, particularly in Delhi NCR, Bangalore, Pune, Hyderabad, Mumbai, and Rajasthan.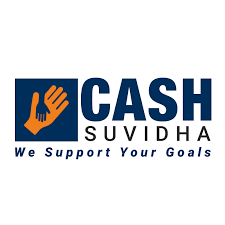 Cash Suvidha has been closely monitoring the business environment and helping potential MSMEs to propel by providing effective financial solutions in no time. It also helps individuals to avail personal loans to pursue their aspirations by avoiding the tedious process of accessing funds from larger financial institutions.
Commenting on the development, Mr. Rajesh Gupta, Founder of Cash Suvidha, said,"This capital infusion will provide the impetus for further accelerating the company's exciting growth plans. The influx of funds will enable us to replenish our loan books and will allow us to cater to a wider range of SMEs across the country. With our aim to provide easy access to credit and working capital to SMEs, 80% of our loans are targeted towards SME sector in India"
As per a report released by the International Financial Corporation (IFC), small businesses in emerging markets, such as India, are facing a funding gap of $2 trillion.Endeavouring to make the entire process hassle-free; Cash Suvidha provides loans within two working days.
The Fintechstartup receives around 15,000 loan applications per month and has disbursed a total amount of 122Cr. since its inception.In December 2017, the company had raised a debt of $2.7 million from six financial institutions.Cash Suvidha has managed to become profitable and has maintained its break-even since the beginning of its operations.
 About Cash Suvidha:
Cash Suvidha is a StartupFintech company, which extends business loans to SMEs, MSMEs, and women entrepreneurs & personal loans to individuals. Apart from stirring the journeys of budding and longstanding entrepreneurs, Cash Suvidha, also deals with women empowerment on a micro level.
Cash Suvidha aims to fill the market gap that's not allowing visionaries in uplifting their dreams towards a real touch of the business world – establishment or enlargement of a profit-making agency.
Cash Suvidha has efficiently served customers right from the era of cash to emerging cashless economy. Digital banking is an integral part of their operations. Through Cash Suvidha, digital-savvy entrepreneurs can avail financial services seamlessly as they navigate through their progressively digitized lives.
 In terms of the growth story, Cash Suvidha began its operations in June 2016 after which they have been playing a significant role in empowering people to fulfill their ambitions. Within a short span of one year of its operations, the company has tied up with over 14-15 players to expand business across India and has targeted a 5x increase in processing loan applications. In terms of future plans, Cash Suvidha is targeting more tie-ups for business expansion.
Since its inception, Cash Suvidha has disbursed to 30,000+ borrowers and the average ticket size of loan is Rs 20,000- Rs. 5,00,000.