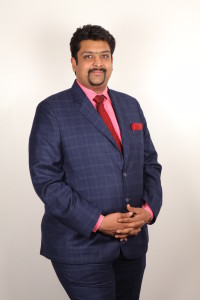 SHAPE UP YOUR CAREER IN EVENT INDUSTRY
The recent gush in the number of events being conducted has made Event Management a hot industry. Youngsters today feel they want to break the taboo in the society and make their career in domains that are different and exciting. Event business allows one to work as per their own will freely. Event Industry is yet in premature stage in India and it has lots of potential in it and job market is still to be explored fully. Of late, event management has emerged as the fastest growing industry in India. Simultaneously, event management has turned out to be blossoming and meaningful career for professionals. Especially mega events like IPL, Asian Games, Common Wealth Games, Olympics etc, depend solely on Event Management companies. From small media alert to huge product launches, brand go for showcasing the target market at a wider range. And as they say what you show that you sell, so to update the target audience or to inform the potential customers, companies chose to organize events. Efficient event Managers are in great demand all over the world.
It seems to be a glamourous world but in real event fraternity is only for those who enjoy planning, organising and meeting people, organising, control the whole project, from planning at the start to running the event on the day. It's a business of good communication and 'people' skills. You will need to be good at problem-solving and crisis management. You will also need to have lots of determination and a positive attitude. The events management industry is a highly competitive one; to stand out from the crowd and win loyal customers, you need to be focused. Taking a qualification in events management may help you but it's not essential if you can get relevant work experience. It's a booming profession and with potential future.
The events usually are mice, conferences, exhibitions, fashion shows, marriages, celebrity shows, award functions of government, films, music criteria, political meetings, launch events, press events, involving concerts, artist tours, conventions, birthday parties, anniversary parties, and many more. The course teaches the students to visualize, plan, organize the whole event including food and entertainment, budgeting, etc. One can opt for any kind of job in event management field like the event management faculty voice artist, program manager, public relation executive, creative designer, program coordinator, marketing and business development professional, lead technical developer and public relations account executive, administration, purchase, materials, Live sketch, celebrity management, interior decorator. Zone in on a specific area, so that you can perfectly tailor your services to your target audience and build up a solid reputation in your niche area, and strive to be the best in that area. There are many event management companies that hire complete staff with proper designations to raise the authenticity of the company. In that scenario, students who opt to study event management are assured with the bright future. Not only it is the flashy world but you better be prepared to work beyond office hours!
In India, the Event Management Sector is at its initial stages. However, with leaps and bounds  it has started to grow at a great pace, expectedly it will significantly contribute to the economy of the country in the coming years. The market is huge and the scope is tremendous so hitting it in a right way can be very advantageous for the budding event managers. Talented youngsters who want to leave their mark in this industry have numerous avenues.  The event planning and management industry has an extremely positive future. With hard work, proper knowledge, business contacts and experience, one can expect a great rewarding career in this field.
You can start off in this direction by organising school and college events such as skits, quiz contests, cultural meets, annual day functions or sports events. For this, you need to have the acumen to select an appropriate venue for the occasion, visualise the décor and the sequence of items as they would unfold in front of the spectators. It is thoroughly a field for creative minds and passionate people. Today, event management companies have vacancies for various profiles, including marketing, 3-D designing, production, public relations, promotions, product development, printing, exhibitions, telemarketing, administration, etc. Industry always prefers a university recognised institute over private institutes when it comes to recruitment. Also, recognised degree or diploma holder will have an added advantage of getting the perfect mix of practical and theoretical grounding. Event Management is the application of Project Management skills to the creation and development of events like Conferences, Symposiums, Seminars, Fairs, Exhibitions, Concerts, Festivals, and Functions.
A creative aptitude and the skill to manage things meticulously are the main ingredients of getting into the event management industry. These skills can easily be honed especially during the academic years. Remuneration is attractive in this field but they vary. Starting salaries could be around Rs.2.5l to 3. PA. From here, salaries can get raised depending on your company and industry. The head of an event management company can earn in lakhs, depending on the scale of the events handled. Even during your college time  you can participate in events as a part time coordinator and earn your pocket money easily. Remember experience always counts.
Institutes for event management study:
National Institute Of Event Management(NIEM) , Mumbai
National Academy of Event Management and Development, Mumbai
Delhi School of Communication, New Delhi
The writer,Ashu Garg, is the creative mind behind Good Times Concepts events. GTC events is a wedding architect and is located at Paschim Vihar, Delhi.