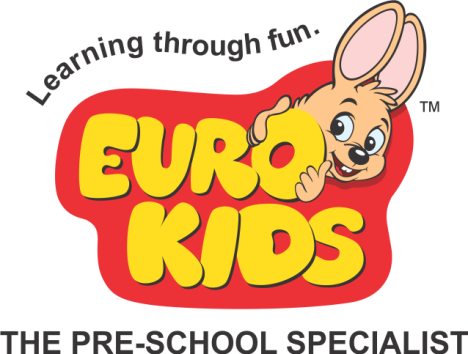 December 07, 2015, Mumbai: EuroKids, India's largest pre-school chain has been bestowed with the prestigious award – "India's Most Trusted Brand" in the pre-school category at the INDIA'S MOST TRUSTED BRAND Awards 2015 held on November 28, 2015 at Hotel The Leela in Mumbai. India's Most Trusted Brand Awards is a distinctive recognition for brands that have maintained the highest standards of product integrity and brand development.
EuroKids emerged as India's most trusted brand in the pre-school category following a nationwide consumer survey initiated by IBC InfoMedia in collaboration with Media Research Group (MRG) which was conducted in the month of September 2015 among more than 10,000 respondents.
Elated on receiving this award, Mr. Prajodh Rajan, Co-Founder & CEO, EuroKids International Private Limited said,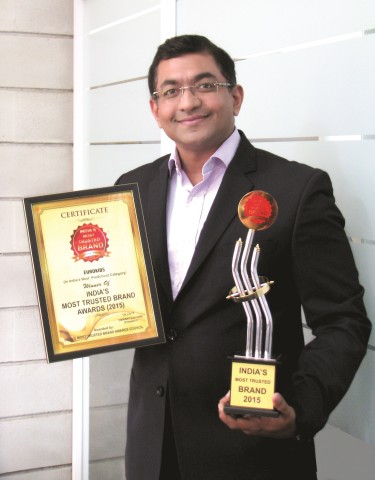 "We are delighted and honoured to be entrusted as India's most trusted brand in the pre-school segment. This award is a reflection of the hard work that goes into maintaining the highest standards of quality education provided at EuroKids pre-schools across India. We have a proven track record of adopting best practices in the industry and also innovating pre-school education to offer balanced schooling. We are happy that our customers have appreciated our sustained efforts in offering an enriching, innovative and interactive learning process."
The awards were presented to the winners by Dr S. K. Nanda (IAS) CMD, GSFC, Mr. Hemant Kaushik, Founder of India's Most Trusted Brand Awards Council; and Lt.Gen. (Dr.) V. Ravishankar (VSM), Retd. COO, Lilavati Hospital.
EuroKids International currently has over 950 pre-schools across the country, with presence in 320+ cities and towns. With its growing popularity and the rise in demand for pre- school education in India, last year EuroKids added 135 pre-schools and plans to add 600 more by 2018. Over three lakh students have been nurtured by EuroKids network in the past 14 years. EuroKids has also enabled more than 900 entrepreneurs to build a long term successful business, most of these being women.
About EuroKids International
EuroKids International Pvt. Ltd. is the largest education services provider in the pre-school segment and runs 10 K-12 schools across six cities in India. EuroKids specialises in early childhood education, pre-school programs and is committed to the cause that has made them the leading provider of pre-school education in India. EuroKids International has achieved its distinction in both, the number of pre-schools operated and the number of students served.
Launched in 2001, EuroKids has raised the bar for pre-school education in the country. Today, with over 950 pre-schools in 320+ towns and cities across India, EuroKids' franchise model is one of the most successful models in the pre-school domain. EuroKids has empowered hundreds of entrepreneurs in building a long term successful business, most of them being women. Their unique training methodology coupled with NextGen advantages and 360 degree support in building franchise business offers a perfect platform for franchise owners to begin their entrepreneurial journey.
To know more about EuroKids, please click here