THE LION QUEENS OF INDIA TO PREMIERE ON SEPTEMBER 28 AT 9 PM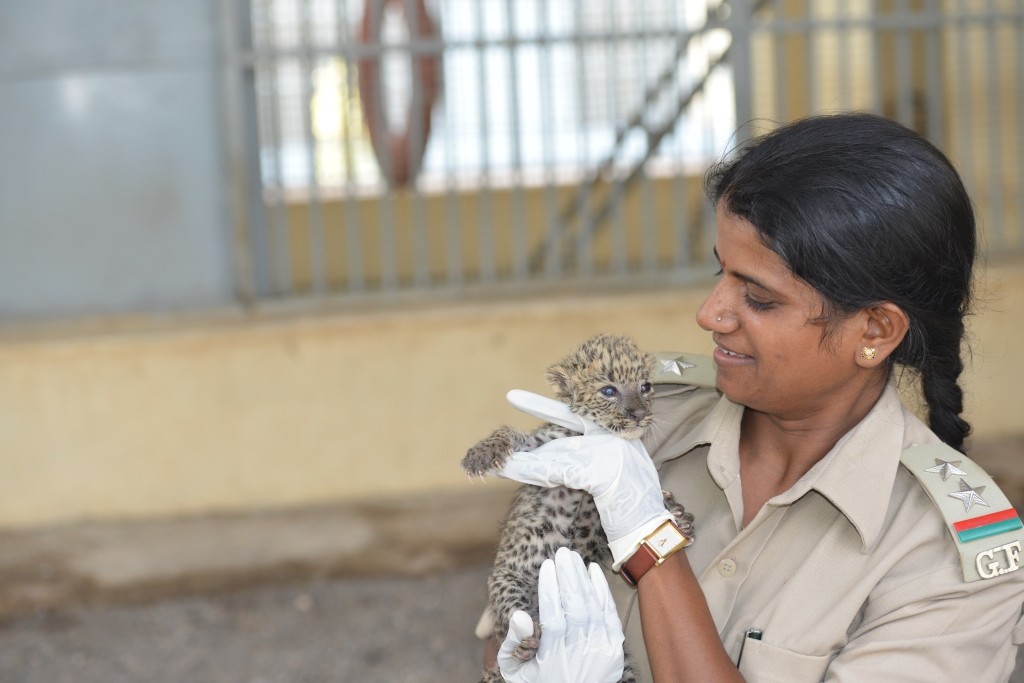 New Delhi, September 16, 2015: A team of brave heart female forest guards are on a mission to preserve the endangered species of the Asiatic lions. These courageous women risk their lives every day to rescue vulnerable lions, heal defenseless cubs, reduce human-animal conflict and assist villagers who face accidental animal attacks.  Discovery Channel's THE LION QUEENS OF INDIA highlights these women forest guard's unwavering commitment to preserve the lions and its habitat and offers an ode to their spirit and dedication.
The four-part series brings alive some of the most daring wildlife action sequences on television for the first time. From rescuing a lion stuck in an open well, healing a badly injured lioness with three little cubs in the middle of the night, retrieving a wayward leopard from a farmer's house or catching and releasing a deadly Russell's viper are all part of their daily job!
Premiering on September 28 at 9 PM, THE LION QUEENS OF INDIA showcases the amazing achievements of these women who are committed to saving the lions. The programme promises to awe and inspire the viewers with the strength and finesse showcased by these forest guards.
Commenting on the series, Rahul Johri, EVP & GM – South Asia, Discovery Networks Asia-Pacific said, "Discovery Channel recognises Indian women forest guards who are holding one of most dangerous and impactful professions. THE LION QUEENS OF INDIA captures an inspirational journey of skilled women team in the wild and highlights riveting real-life challenges they face during the course of their duty. "
The rescue team is headed by Mrs. Raj Sandeep, Deputy Conservator of Forests (Junagadh Forest Division); assisted by Ms. Trupti A. Joshi, In-charge Range Officer and Ms. Rasila P. Vadher, In-Charge Rescue Team.  An exceptional 28 year old forest guard, Rasila Vadher, along with many other gallant women have carried out over 600 rescue missions last year – perhaps amongst the highest number in any wildlife park in the world.
Get ready to witness the legendary act of the lion-hearted women of Gir National Park as they save, serve and protect the lions and other wildlife on September 28 and October 5 at 9 pm on Discovery Channel.
About Discovery Channel
Discovery Channel, the flagship network of Discovery Communications, is devoted to creating the highest quality pay-TV programming in the world and remains one of the most dynamic networks on television. First launched in 1985, Discovery Channel reaches 209 million subscribers in Asia Pacific. It offers viewers an engaging line-up of high-quality non-fiction entertainment from blue-chip nature, science and technology, ancient and contemporary history, adventure, cultural and topical documentaries.
About Discovery Communications
Discovery Communications (Nasdaq: DISCA, DISCB, DISCK) is the world's #1 pay-TV programmer reaching nearly 3 billion cumulative subscribers in more than 220 countries and territories. For 30 years Discovery has been dedicated to satisfying curiosity and entertaining viewers with high-quality content through its global television brands, led by Discovery Channel, TLC, Animal Planet, Investigation Discovery, Science and Turbo/Velocity, as well as U.S. joint venture network OWN: Oprah Winfrey Network. Discovery controls Eurosport, the leading pan-regional sports entertainment destination across Europe, Asia-Pacific, the Middle East and Africa. Discovery also is a leading provider of educational products and services to schools, including an award-winning series of K-12 digital textbooks, through Discovery Education, and a digital leader with a diversified online portfolio, including Discovery Digital Networks. Discovery Networks International distributes 50 international brands via 352 localized feeds, with programming available in 45 languages. For more information, please visit www.discoverycommunications.com.