'SPIRIT OF INDIA – MAKAR SAKRANTI' TO PREMIERE ON THURSDAY, 14 JANUARY AT 9 PM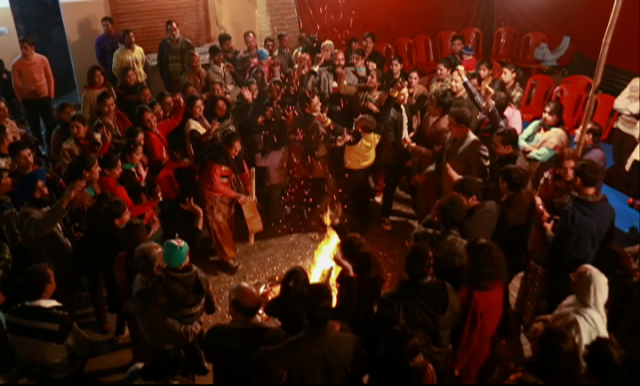 New Delhi, January 9, 2016:  Discovery Channel will celebrate India's traditional harvest festival with the premiere of a special programme 'SPIRIT OF INDIA – MAKAR SAKRANTI'.  One of the most auspicious festivals in the Hindu calendar,           Makar Sakranti is known by different names in different regions like Lohri in Punjab, Pongal in Tamil Nadu, Uttarayan in Gujarat, Bhogi in Andhra Pradesh, Sankranti in Karnataka among others. Each festival is celebrated largely to observe the harvest season in different parts of India, the start of a new life.
'SPIRIT OF INDIA – MAKAR SAKRANTI' will celebrate the festival that embodies the spirit of goodwill, brotherhood and reunion with family and will premiere on Thursday, 14 January at 9 PM on Discovery Channel.
According to Rahul Johri, EVP & GM-South Asia, Discovery Networks Asia Pacific, "Discovery Channel captures and presents India's vibrant culture and traditions through its path breaking local programming. We are very happy to bring to our viewers a special series SPIRIT OF INDIA – THE FESTIVALS that will highlight the rich traditions and diversity of cultures in India. The episode MAKAR SAKRANTI will highlight how the traditional harvest festival is celebrated differently in different parts of India."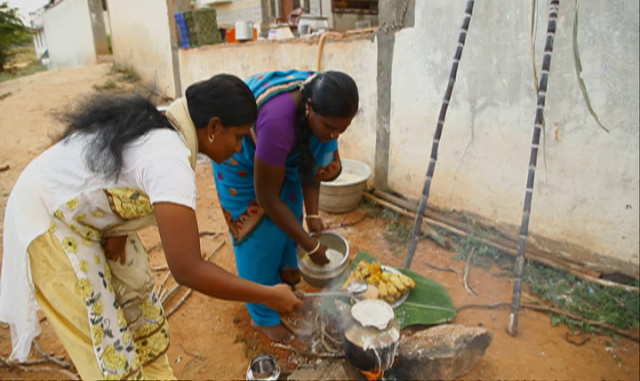 Makar means Capricorn and Sakranti means transition, a day when the sun enters the house of Capricorn leaving the house of Sagittarius. This auspicious occasion is celebrated in myriad cultural forms, with great devotion, fervor & gaiety. SPIRIT OF INDIA: MAKAR SAKRANTI will showcase how these festivals are rejoiced in India.
The state of Punjab enjoys the spirit of Makar Sakranti through Lohri, a festival which is celebrated with great devotion, fervor and gaiety. Lohri is celebrated with the community coming together to engage in many activities like community bonfire, dancing bhangra and gidda to the fast beats of the dhol, flying kites and competing with one another. Even children follow Lohri Loot, a custom which has children going to the neighboring houses to collect eatables peanuts, jaggery among others. In the evening offerings are made to the fire (agni) to seek his blessings and those of the sun for a bountiful harvest and a prosperous beginning to the year.
Uttarayan is celebrated in Gujarat and it is the time of the year when kites dominate the sky. People across Gujarat come together with excitement to display their exotic kites of various designs. People make variety of delicacies like Undhiyu, sweets to enjoy the festival together.
In Tamil Nadu, Pongal is celebrated on the same date and the celebrations continue for four days. Pongal means 'boiling over' and Tamilians start the day with the ritual of boiling pot of milk. Just as the sun is crucial to the Indian farmer, Indian agriculture would be lost without its cattle. On this day, villagers bathe their cattle and paint their horns in bright colours.  In the evening the cattle are all gathered together for a celebration where they are garlanded and revered, andare fed pongal, jiggery, fruits and sugarcane.
Discovery Channel through its special SPIRIT OF INDIA – MAKAR SANKRANTI will celebrate the rituals and celebrations of Makar Sankranti across India that are symbolic of a common thanksgiving to nature represented by the Sun God.
About Discovery Channel
Discovery Channel, the flagship network of Discovery Communications, is devoted to creating the highest quality pay-TV programming in the world and remains one of the most dynamic networks on television. First launched in 1985, Discovery Channel reaches 210 million subscribers in Asia Pacific. It offers viewers an engaging line-up of high-quality non-fiction entertainment from blue-chip nature, science and technology, ancient and contemporary history, adventure, cultural and topical documentaries.
About Discovery Communications
Discovery Communications (Nasdaq: DISCA, DISCB, DISCK) is the world's #1 pay-TV programmer reaching nearly 3 billion cumulative subscribers in more than 220 countries and territories. For 30 years Discovery has been dedicated to satisfying curiosity and entertaining viewers with high-quality content through its global television brands, led by Discovery Channel, TLC, Animal Planet, Investigation Discovery, Science and Turbo/Velocity, as well as U.S. joint venture network OWN: Oprah Winfrey Network. Discovery controls Eurosport, the leading pan-regional sports entertainment destination across Europe, Asia Pacific, the Middle East and Africa. Discovery also is a leading provider of educational products and services to schools, including an award-winning series of K-12 digital textbooks, through Discovery Education, and a digital leader with a diversified online portfolio, including Discovery Digital Networks. In Asia Pacific, 15 Discovery brands reach 677 million cumulative subscribers in 38 countries and territories with programming customised in 14 languages and dialects. For more information please visit www.discoverycommunications.com.