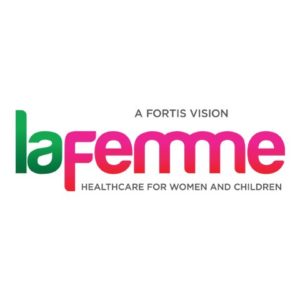 November 25, 2016, Bengaluru – Fortis La Femme is organizing its first ever Motarde, a women's only bike rally in support of Breast Cancer Awareness on November 27, 2016 in Bengaluru. Breast cancer is now the most common cancer in most cities in India, and 2nd most common in the rural areas.The oft cited cliché that self-awareness is the best defense couldn't ring more true in case of fight against breast cancer.

Fortis La Femme ran a 2 month long special campaign, across Delhi & Bengaluru, wherein women were encouraged to learn about breast self-exam and go for mammography and breast checks by a clinician. In addition to this, it will offer a free mammography for 100 under privileged women in association with the Rotary Club of India. The aim is obviously to drive awareness, sinceon early detection, breast cancer is completely treatable.
Fortis La Femme, Richmond Road, which opened last October in Bangalore and is the second hospital under the La Femme brand of hospitals, is a unique facility, inspired by the core belief that a woman is a very special person with special needs. To this end, it provides comprehensive clinical and holistic care designed just for women which covers every stage of a woman's life from birth, adolescence, motherhood, to menopause and beyond. Medical care at the hospital includes Obstetrics (Painless Labor), Gynaecology, Neonatology (Level III NICU), Anaesthesia, Pediatrics, General & Laparoscopic Surgery, Cosmetic Surgeries and Genetic & Fetal Medicine.
According to Ms. Anika Parashar, COO, Fortis La Femme, "It's not only the severity of the disease but also the stigma around it that needs to be addressed. Fortis La Femme is leading the way towards boosting awareness of this disease and is happy to extend support, services and advice to mark Breast Cancer Awareness Month. We see this as crucial to our single-minded campaign for women's health and wellness."

Fortis La Femme is also honoring Cancer Survivors at the closing ceremony of the Motarde at Mantri Square Mall, wherein the survivors will also share their experiences and highlight the importance of early detection.
The Delhi edition of this inaugural women's only motarde is scheduled to be held on the 4th of December.