Deprecated
: Function create_function() is deprecated in
/home/dh_ndki7k/corecommunique.com/wp-content/plugins/wp-spamshield/wp-spamshield.php
on line
2033
Singer-songwriters across Asia-Pacific are invited to submit their original compositions from 26 June to 31 July 2018 to compete for the chance to record and digitally release their single through Universal Music Group
India – June 26, 2018 – Marriott International's Aloft Hotels, in partnership with Universal Music Group & Brands (UMGB), the brand strategy division of Universal Music Group (UMG), the world leader in music-based entertainment, has launched the 2018 Asia Pacific edition of  Aloft Hotels' artist discovery competition Project: Aloft Star Asia-Pacific. From June 26 to July 31, 2018, artists, bands and songwriters are invited to submit up to two original songs in video or audio format. This exciting contest shines a spotlight on the region's incredible, undiscovered, and up-and-coming talents.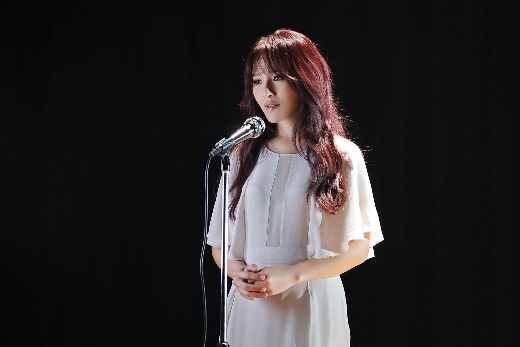 The competition is open to entrants from countries  in the Asia Pacific region. The countries are in  five clusters spanning eleven markets: Australia, Greater China, India, South-East Asia (Indonesia, Malaysia, Singapore and Thailand) and South Korea. From the entries submitted, UMG will select five finalists (one from each cluster) for an all-expenses paid trip to Seoul, South Korea to battle it out in the grand finale to be held at Aloft Seoul Myeongdong on 20 September 2018. Each finalist will also receive 100,000 Rewards points1 redeemable for stays at participating Marriott International hotels around the world and other rewards.
Starting today, unsigned musicians can enter for a chance to compete and win a grand prize that includes:
Artist & Repertoire (A&R) mentoring from UMG, which includes advice on selecting a single to record, and expert guidance throughout the process
A professional recording session with UMG and opportunity to release the single
An accompanying music video to be produced and released by UMG
This year's Project: Aloft Star Asia-Pacific mentors include Indian singer and composer Salim Merchant, whose scores have appeared in 100 Bollywood films; award-winning Greater China singer and actress Rachel Liang; Korean R&B performing artist SAAY; and Australian radio presenter Alex Dyson.
Music fans will have the opportunity to vote for their favorite artists or bands via a public vote from September 3 – 19, 2018. Three lucky voters who predict the winner and provide a reason why they picked them will stand a chance to win 50,000 Rewards points.1
"Aloft Hotels has always been the brand for music makers and music lovers, but now through our collaboration with UMG, we're able to support emerging artists in a more meaningful way than ever before," said Toni Stoeckl, Global Brand Leader, Aloft Hotels; and Vice President, Distinctive Select Brands for Marriott International. "The opportunity to record a single with one of UMG's prestigious labels and receive dedicated mentoring from the best in the industry is very rare, and we're so glad to be able to bring this chance to emerging talent all over the world."
Says Olivier Robert-Murphy, Global head of New Business at Universal Music Group: "UMGB is proud to partner Aloft Hotels for Project: Aloft Star Asia Pacific 2018. We love their shared ambition to discover and nurture original singer- songwriters across such a diverse and musically vibrant region.  We're thrilled to expand our global relationship with Marriott International in such a strategically important region for both companies."
Aloft Hotels has been an incubator for emerging musical talent for a decade. All Aloft Hotels around the world host regular live music evenings in their W XYZ® bars with local up-and-coming talent as part of the brand's Live At Aloft Hotels music program. Aloft Hotels are in thriving music destinations, welcoming touring musicians with special discounted artist rates, the opportunity to use the W XYZ® bar as a performance space for free, and a musicians' guide featuring everything from where to dine late-night after a gig, the best nearby affordable recording studio, to where to purchase guitar strings, and more to hit the right note for each stay.
For more information, please visit: www.projectaloftstarasia.com
1In August 2018, you will be able to combine your Marriott Rewards account with your SPG account, so you'll have one account with one member number, one profile, one log-in and one points balance, and you will be able to redeem points at any of our more than 6,500 hotels across 29 hotel brands.
About Aloft Hotels
With more than 140 hotels now open in nearly 20 countries and territories around the world, Aloft Hotels, part of Marriott International, Inc., delivers a fresh approach to the traditional staid hotel landscape. For the 'always on' next generation of traveler, the Aloft brand offers a tech-forward, vibrant experience and a modern style that is different by design. Aloft is proud to participate in the industry's award-winning loyalty program, Starwood Preferred Guest®. Members can now link accounts with Marriott Rewards®, which includes The Ritz-Carlton Rewards® at members.marriott.com for instant elite status matching and unlimited points transfer. For more information, please visit www.alofthotels.com and follow along on Facebook, Instagram, and Twitter.
About Marriott International, Inc.
Marriott International, Inc. (NASDAQ: MAR) is based in Bethesda, Maryland, USA, and encompasses a portfolio of more than 6,500 properties in 30 leading hotel brands spanning 127 countries and territories. Marriott operates and franchises hotels and licenses vacation ownership resorts all around the world. The company also operates award-winning loyalty programs: Marriott Rewards®, which includes The Ritz-Carlton Rewards®, and Starwood Preferred Guest®. For more information, please visit our website at www.marriott.com, and for the latest company news, visit www.marriottnewscenter.com. In addition, connect with us on Facebook and @MarriottIntl on Twitter and Instagram.
About Universal Music Group  
Universal Music Group (UMG) is the world leader in music-based entertainment, with a broad array of businesses engaged in recorded music, music publishing, merchandising and audiovisual content in more than 60 countries. Featuring the most comprehensive catalog of recordings and songs across every musical genre, UMG identifies and develops artists and produces and distributes the most critically acclaimed and commercially successful music in the world. Committed to artistry, innovation and entrepreneurship, UMG fosters the development of services, platforms and business models in order to broaden artistic and commercial opportunities for our artists and create new experiences for fans. Universal Music Group is a Vivendi company. Find out more at: http://www.universalmusic.com.
1